IN THE DISTRICT COURT OF THE COMMONWEALTH OF REDMONT
CIVIL ACTION
Starwarsfan98951
Plaintiff
v.
Rylint
Defendant
COMPLAINT
The Plaintiff complains against the Defendant as follows:
WRITTEN STATEMENT FROM THE PLAINTIFF
I. PARTIES
1. Starwarsfan98951
2. Rylint
II. FACTS
1. The plaintiff, Starwarsfan98951, was commissioned to do a contract for the defendant, Rylints company.
2. The defendant pressured the plaintiff to buy materials that consisted of netherrack and coal blocks from Vulgarfate.
3. The defendant fired the plaintiff after they used their hard-earned money for the materials for the job.
III. CLAIMS FOR RELIEF
1. The defendant knowingly planned and took money from my client with the knowledge that they would not give it back.
2. The defendant left my client with copious amounts of materials with no intentions of using it or reimbursement to my client.
IV. PRAYER FOR RELIEF
Plaintiff seeks the following from the Defendant:
1. The $400 for the building materials for the job.
2. An additional $600 for emotional distress and hardship.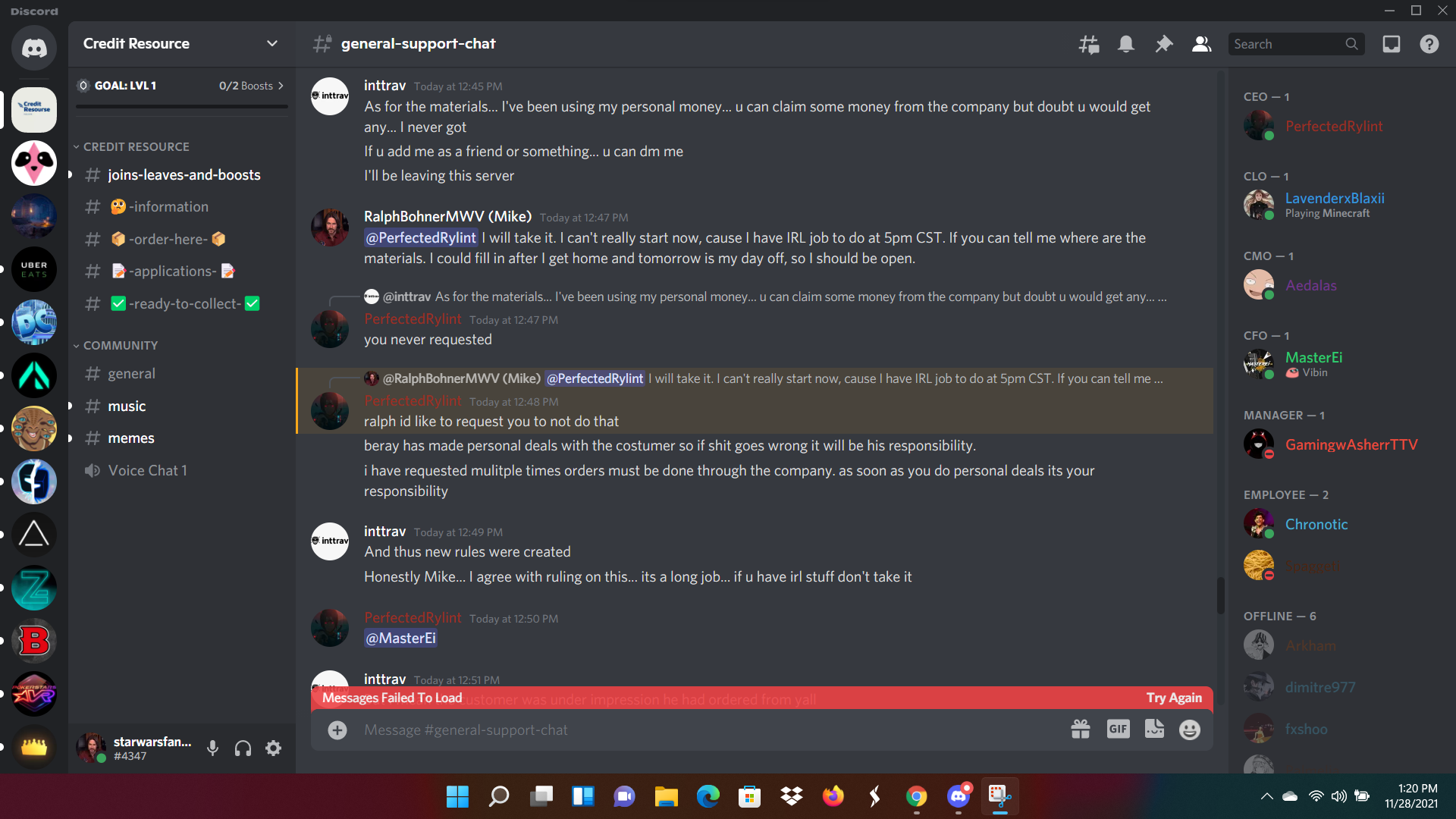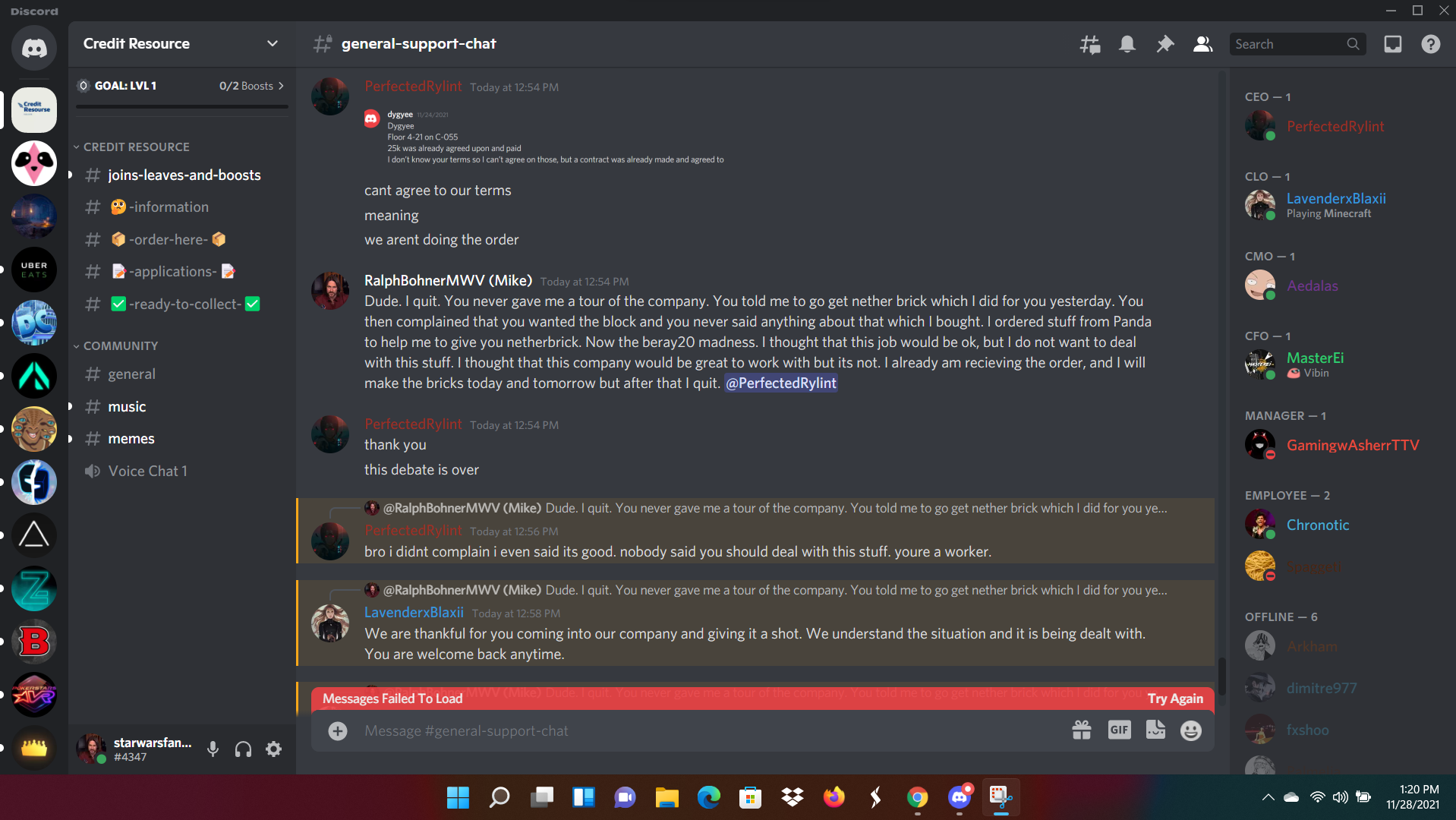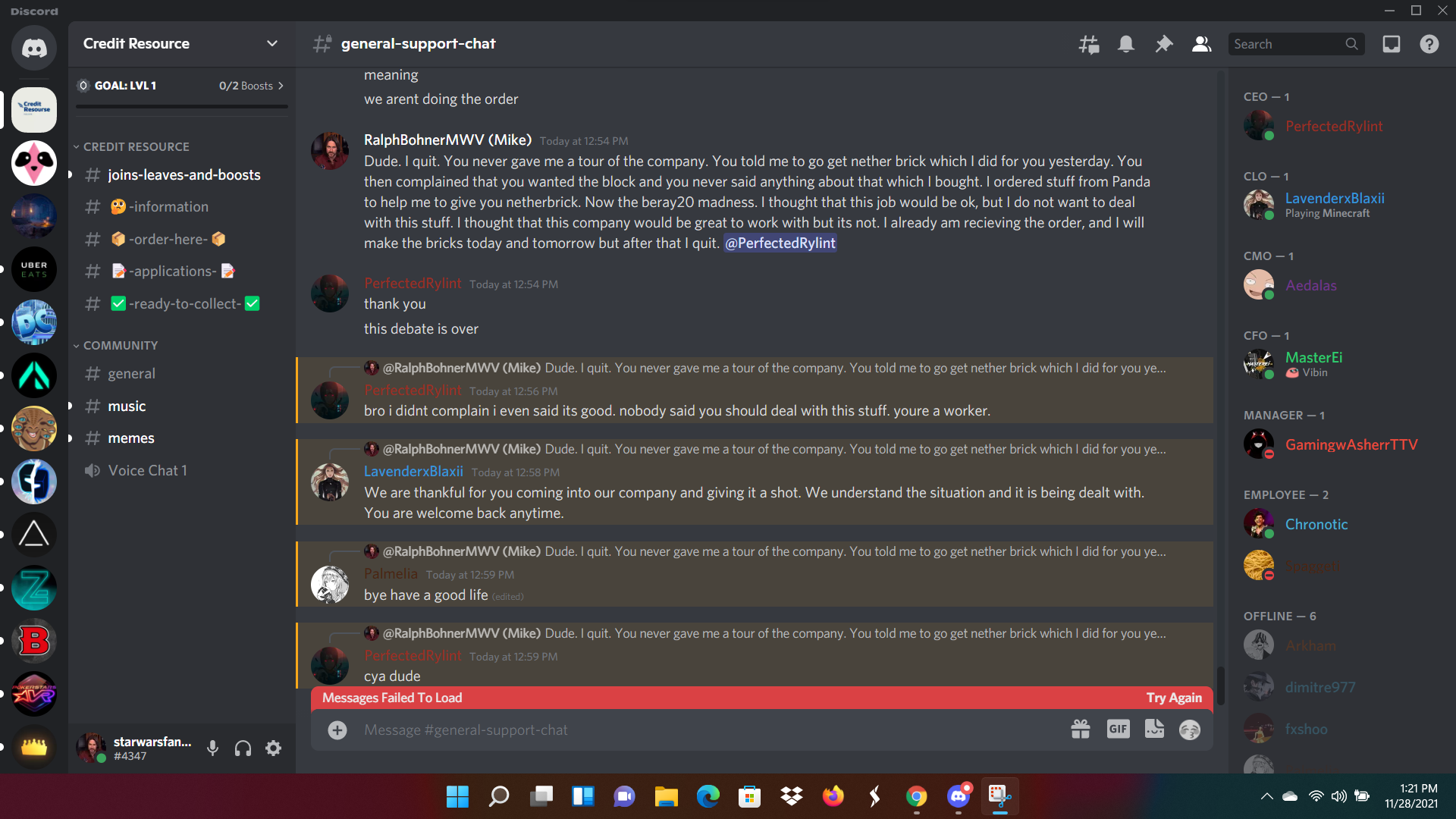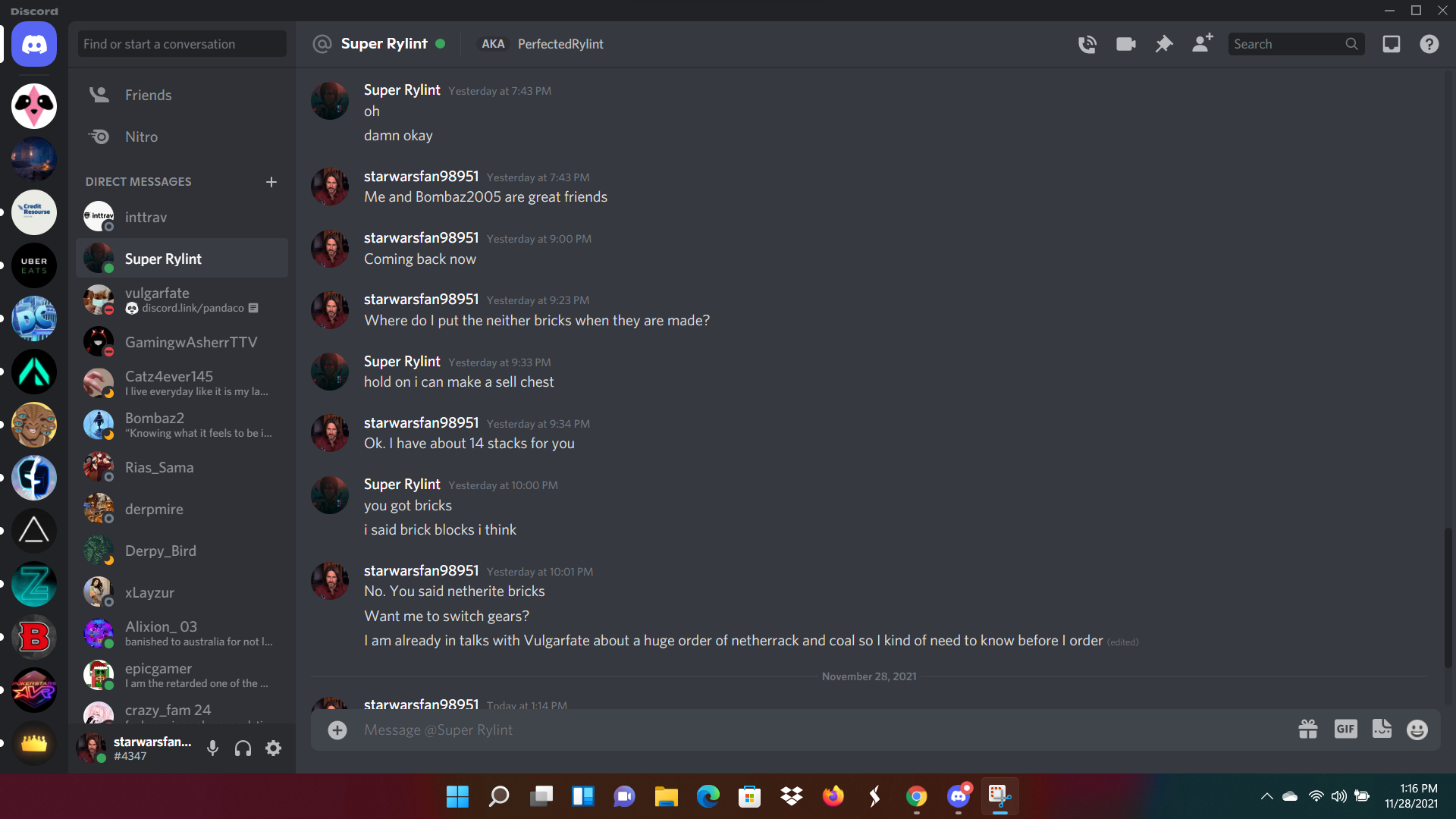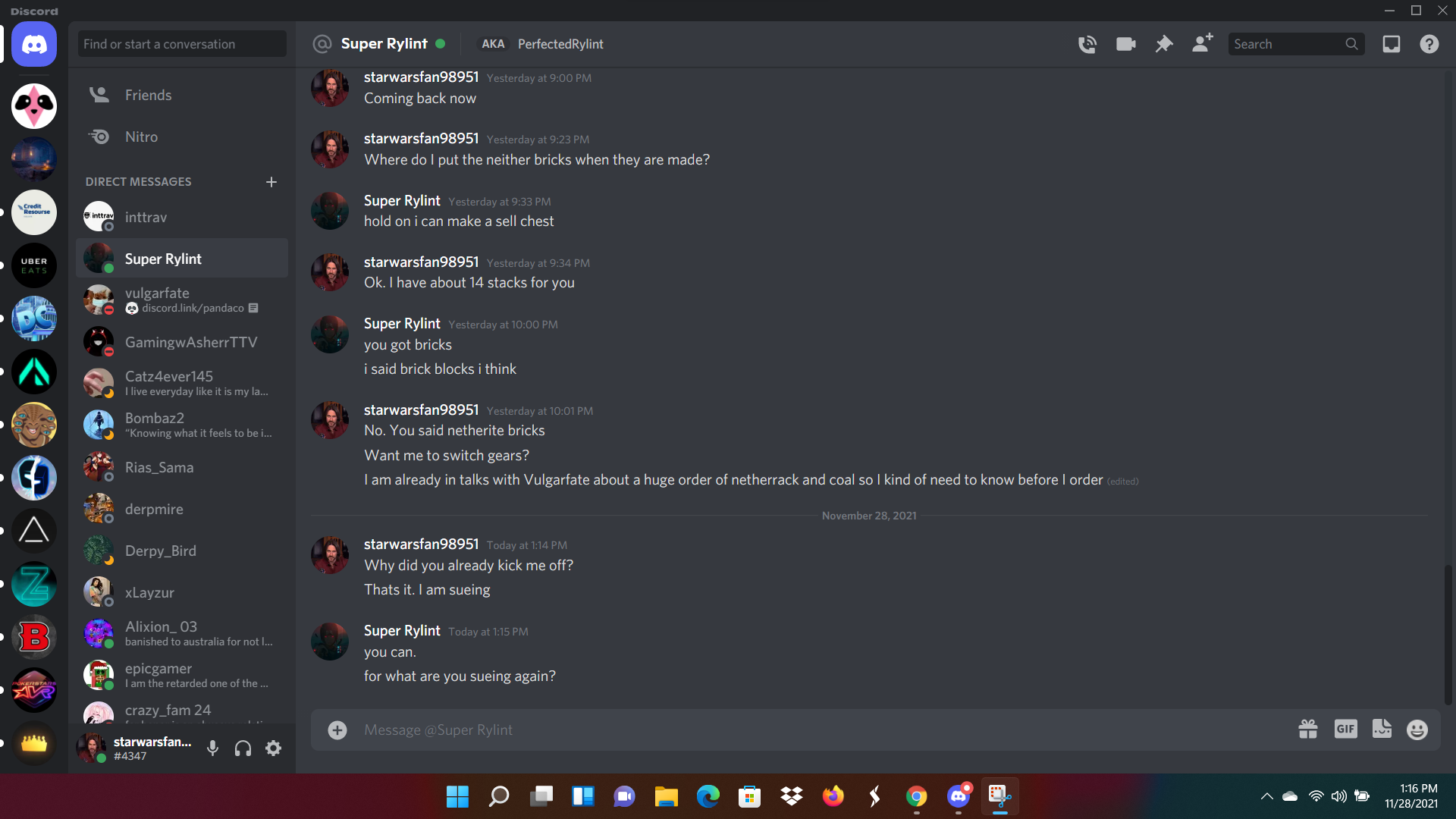 By making this submission, I agree I understand the penalties of lying in court and the fact that I am subject to perjury should I knowingly make a false statement in court.
DATED
10 December 2021