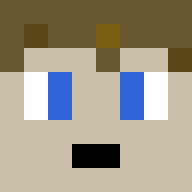 Citizen
Attorney General
Public Defender Director
Redmont Bar Assoc.

IN THE FEDERAL COURT OF THE COMMONWEALTH OF REDMONT
CIVIL ACTION
The Banking Clan/Overlordofpeonys (Solid Law Firm representing)
Plaintiff
v.
westc
Defendant
COMPLAINT
The Plaintiff complains against the Defendant as follows:
The Defendant signed a contract to pay back a loan, and failed to follow through.
I. PARTIES
1. Overlordofpeonys
2. westc
II. FACTS
1. On March 1, 2023, westc agreed to a $15,000 loan with 10% monthly interest, to be paid back in two monthly payments of $9,000, followed by 12% monthly interest if extended beyond 2 months.
2. No payment has been received from westc.
III. CLAIMS FOR RELIEF
1. By not paying the Plaintiff back, the Defendant has committed Breach of Contract
IV. PRAYER FOR RELIEF
The Plaintiff seeks the following from the Defendant:
1. $19,000 to repay the loan + interest
2. $1500 in legal fees.
EVIDENCE
Exhibit A: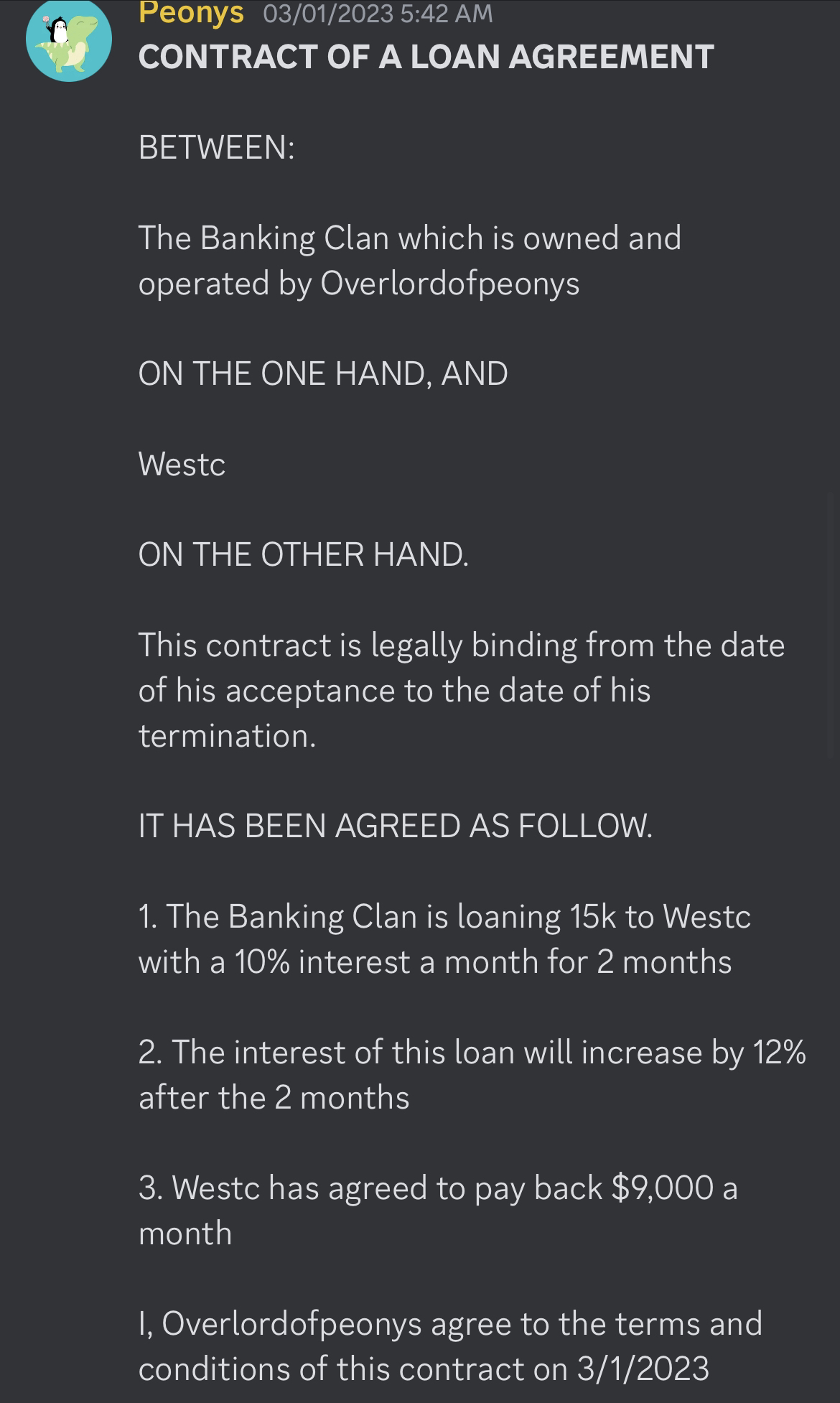 Exhibit B: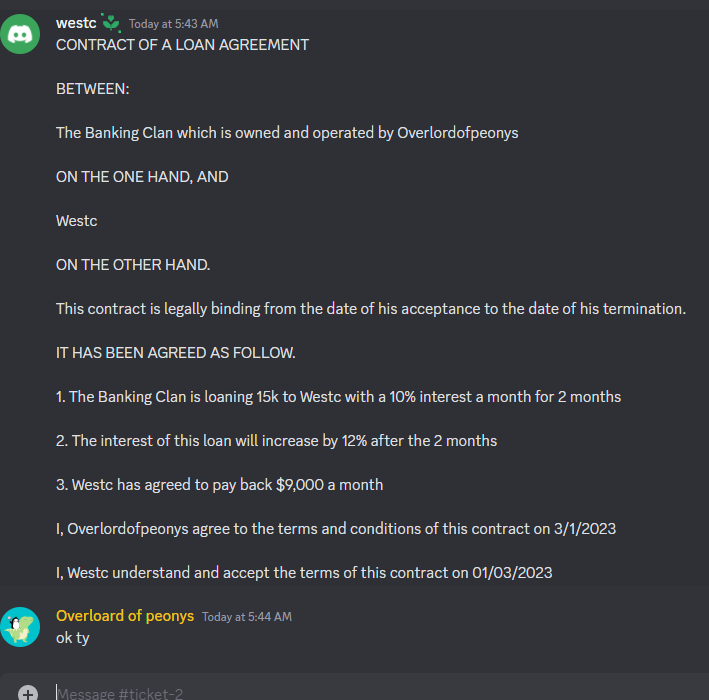 By making this submission, I agree I understand the penalties of lying in court and the fact that I am subject to perjury should I knowingly make a false statement in court.
DATED
: This 12th day of May 2023