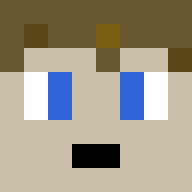 Citizen
Justice
Redmont Bar Assoc.
Aventura Resident

IN THE FEDERAL COURT OF THE COMMONWEALTH OF REDMONT
CIVIL ACTION
Supersuperking (Solid Law Firm representing)
Plaintiff
v.
bibsfi4a
Defendant
COMPLAINT
The Plaintiff complains against the Defendant as follows:
The Plaintiff paid the Defendant $50,000 under the terms of a mutually agreed-upon contract. This contract became void under the last clause, and the Plaintiff wants their money back.
I. PARTIES
1. Supersuperking
2. bibsfi4a
II. FACTS
1. On May 3, 2023, bibsfi4a announced in The Exchange that Blue Ladder Construction held $15,000 in cash and $250,000 in assets (Exhibit A).
2. On May 10, 2023, bibsfi4a and Supersuperking agreed to the contract shown in Exhibit B.
3. The contract states "In case the value of Blue Ladder Construction INC is grossly misrepresented … the contract and its agreements stated above are voided"
4. Blue Ladder Construction has no assets. No plots were transferred to the Plaintiff. No money was transferred to the Plaintiff. Bibsfi4a was clearly aware of this, and even recognized that the contract was void but claimed that "doesn't mean I have to refund it." (Exhibit C).
III. CLAIMS FOR RELIEF
1. The contract was voided by the final clause in the contract, but the Defendant is attempting to keep the money paid under the contract.
2. This is also Contract Fraud
IV. PRAYER FOR RELIEF
The Plaintiff seeks the following from the Defendant:
1. The contract to be declared null and void
2. $50,000 in immediate relief.
3. $10,000 in punitive damages (allowed for Fraud under the White Collar Crack-Down Act)
4. $5,000 in legal fees (less than half of the maximum permitted by the Legal Damages Act).
Evidence:
By making this submission, I agree I understand the penalties of lying in court and the fact that I am subject to perjury should I knowingly make a false statement in court.
DATED
: This 16th day of June 2023