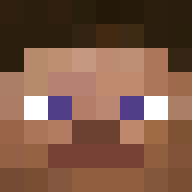 Citizen
Legal Affairs Department
Supporter

IN THE FEDERAL COURT OF THE COMMONWEALTH OF REDMONT
CRIMINAL ACTION
The Commonwealth of Redmont
Prosecution
v.
LavenderxBlaxii
Defendant
COMPLAINT
The Prosecution alleges criminal actions committed by the Defendant as follows:
"Any means by which an individual or company manages monetary assets with the intent to avoid taxation is known as tax evasion "
The prosecution has found proof against LavenderxBlaxii of massive tax evasion of around 200,000$.
Lavender (lavenderxblaxii will be referred to as Lavender by The State) has committed tax evasion by depositing a total of $158,000 into KentHardware and without any chest shops and very few sales logged into CPI. But suddenly a total of $158,000 was deposited, making the prosecution believe that "tax evasion" is happening.
I. PARTIES
1. The Commonwealth
2. LavenderxBlaxii
II. FACTS
1. Meager sales logged for KentHardware in the past year.
2. According to the CPI no significant profit could have been made by CPI
3. When checking the locations of KentHardware very few chest shops were found.
4. Due to the low profits $158,000 was deposited.
III. CHARGES
The Prosecution hereby alleges the following charges against the Defendant:
1. LavenderxBlaxii charged with 1 count of Tax evasion.
IV. SENTENCING
The Prosecution hereby recommends the following sentence for the Defendant:
1. $10,000 in fines for LavenderxBlaxii.
2. KentHardware be disbanded.
V. EVIDENCE
a) CPI logged in for KentHardware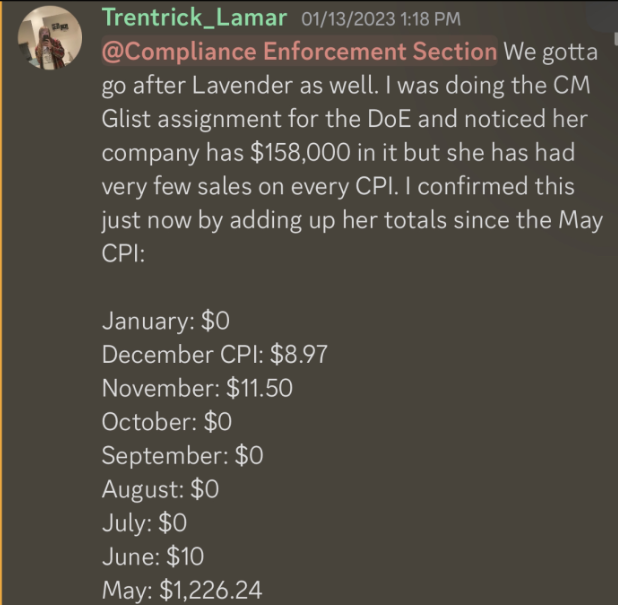 b) $158,000 in KentHardware
c) Locations for KentHardware
(None of these are owned by LavenderxBlaxii anymore)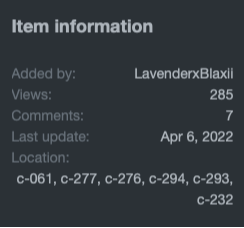 By making this submission, I agree I understand the penalties of lying in court and the fact that I am subject to perjury should I knowingly make a false statement in court.