The one and only
Judge
Redmont Bar Association
Donator

IN THE FEDERAL COURT OF THE COMMONWEALTH OF REDMONT
CIVIL ACTION
ItzBananaMuffin
Plaintiff
v.
MiniRebel
Defendant
COMPLAINT
The Plaintiff complains against the Defendant as follows:
I loaned MiniRebel $13,000 to buy a plot, and he has currently made no payments on the debt, nor has indicated any plan to, despite it being four days past the due date by now.
I. PARTIES
1. ItzBananaMuffin (Plaintiff)
2. MiniRebel (Defendant)
3. DabigbuterbalJr (Landlord)
II. FACTS
1. The Defendant and DabigbuterbalJr were trying to agree on a plot sale to the Defendant.
2. The Defendant did not have enough money, and DabigbuterbalJr was at the time $10,000 indebted to the Plaintiff.
3. Thus, the Plaintiff in provided a loan to the Defendant in a method not involving liquid cash, but by eliminating DabigbuterbalJr's debt to the Plaintiff, the Plaintiff paying the extra $3,000 to DabigbuterbalJr, and the Defendant owing the Plaintiff $13,000.
4. The Defendant agreed to these terms, and to pay back $13,000 within one month from August 19, when this transaction occurred.
5. The Defendant has not been online since the transaction was completed.
III. CLAIMS FOR RELIEF
1. The Defendant has taken the money of the Plaintiff and not returned the agreed-upon money in the allotted time.
2. The Defendant has caused personal loss to the Plaintiff by the absence of this money needed for business endeavors.
IV. PRAYER FOR RELIEF
The Plaintiff seeks the following from the Defendant:
1. The $13,000 owed by the Defendant
2. $261 in late payments, assuming a 0.05% late fee compounded daily
3. $150 in legal fees
Loan agreement:

Timestamp of said loan agreement (Personal information redacted):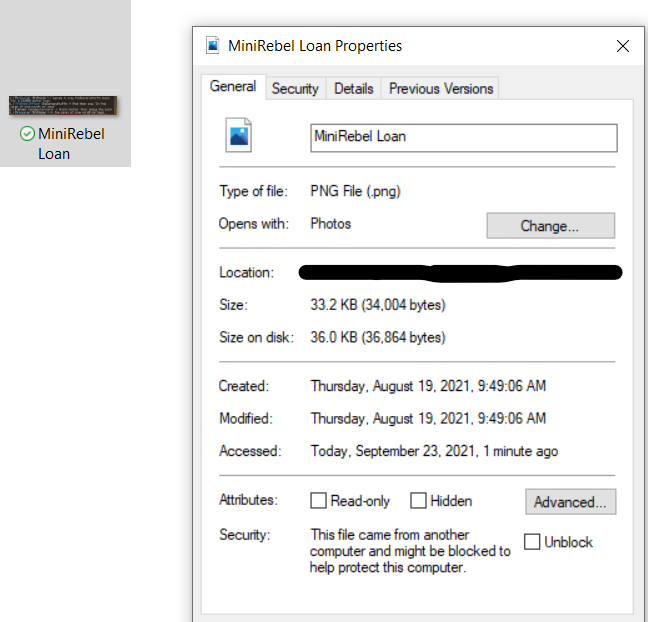 MiniRebel offline (Taken Sept. 23)

By making this submission, I agree I understand the penalties of lying in court and the fact that I am subject to perjury should I knowingly make a false statement in court.
DATED: This 23rd day of September, 2021