Citizen
Redmont Bar Association
IN THE FEDERAL COURT OF THE COMMONWEALTH OF REDMONT
CRIMINAL ACTION
Commonwealth of Redmont
Prosecution
v.
Chrisorg1
Defendant
COMPLAINT
The Prosecution alleges criminal actions committed by the Defendant as follows: The defendant contacted several individuals who are included in the "Do Not Contact List" with the purpose of the promotion of his campaign to the House of Representatives.
PROSECUTING AUTHORITY REPORT
The defendant was warned by an official from the Department of Justice about possible punishments if the defendant would illegally advertise his campaign.
I. PARTIES
1. AndreyMia (prosecuting authority)
2. RelaxedGV (co-counsel)
3. Chrisorg1 (defendant)
II. FACTS
1. On the morning of the 6th of January, 2022, the defendant, Chrisorg1, contacted a number of individuals requesting them to vote him in the upcoming House of Representatives Election.
2. Several of the individuals being contacted have previously placed their names on the "Do Not Contact List", meaning that no person may send unsolicited political advertising to them.
III. CHARGES
The Prosecution hereby alleges the following charges against the Defendant:
1. FOUR (4) counts of violation of law 16.4 - Illicit Campaigning. One count for each individual contact whose name is included in the "Do Not Contact List"
IV. SENTENCING
The Prosecution hereby recommends the following sentence for the Defendant:
1. A fine of $3,000,
2. A 1-month ban from serving in a public office.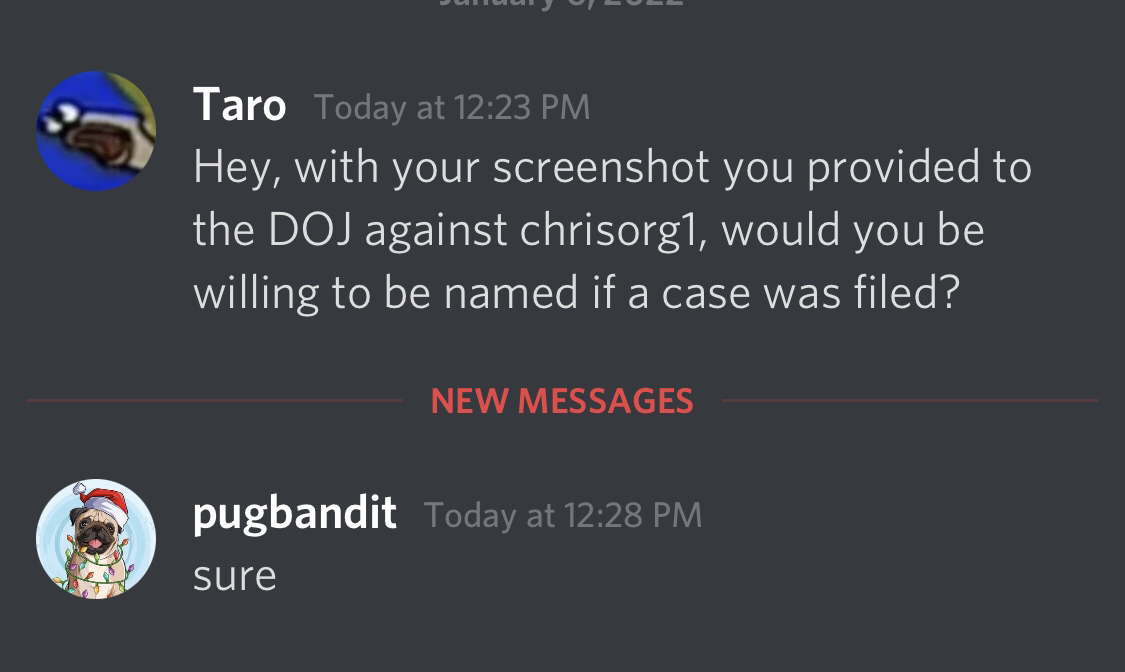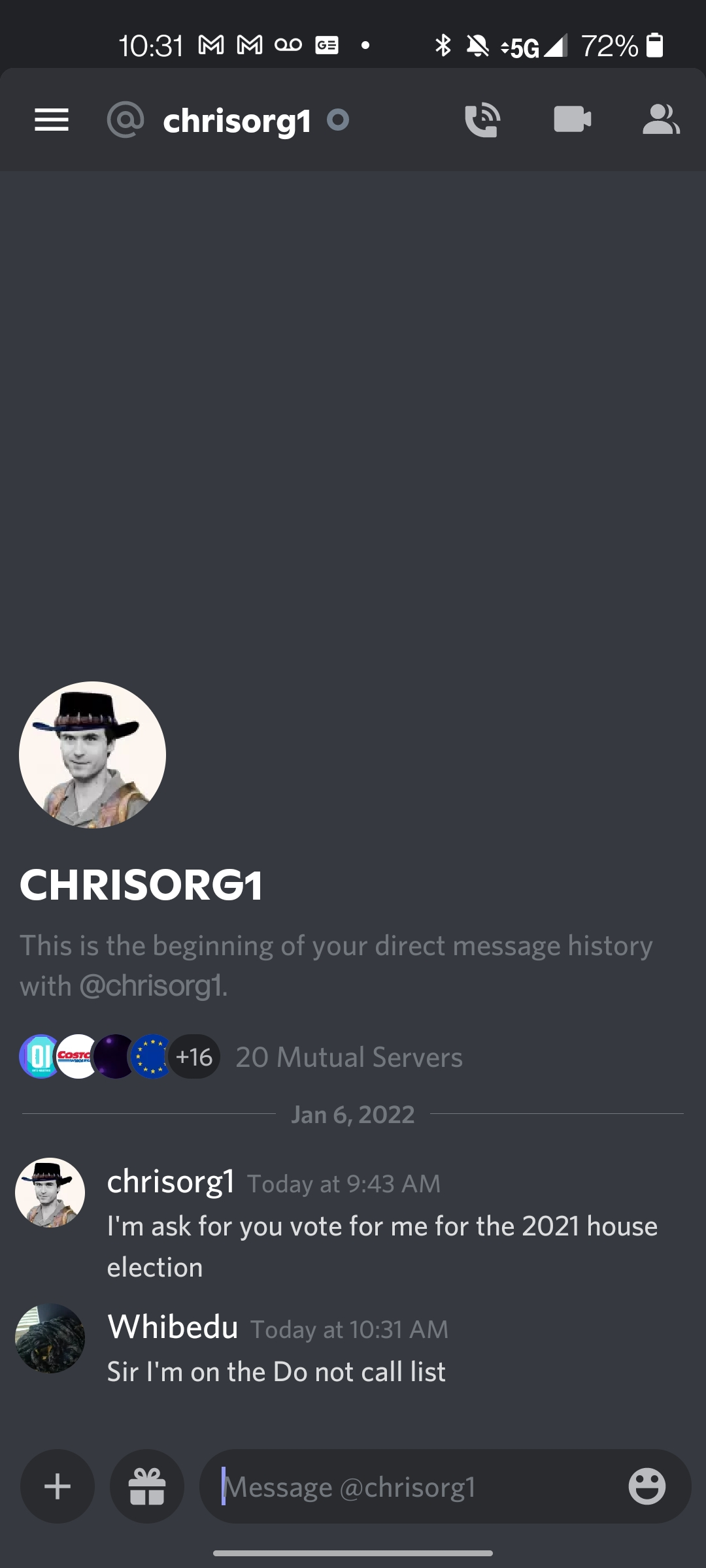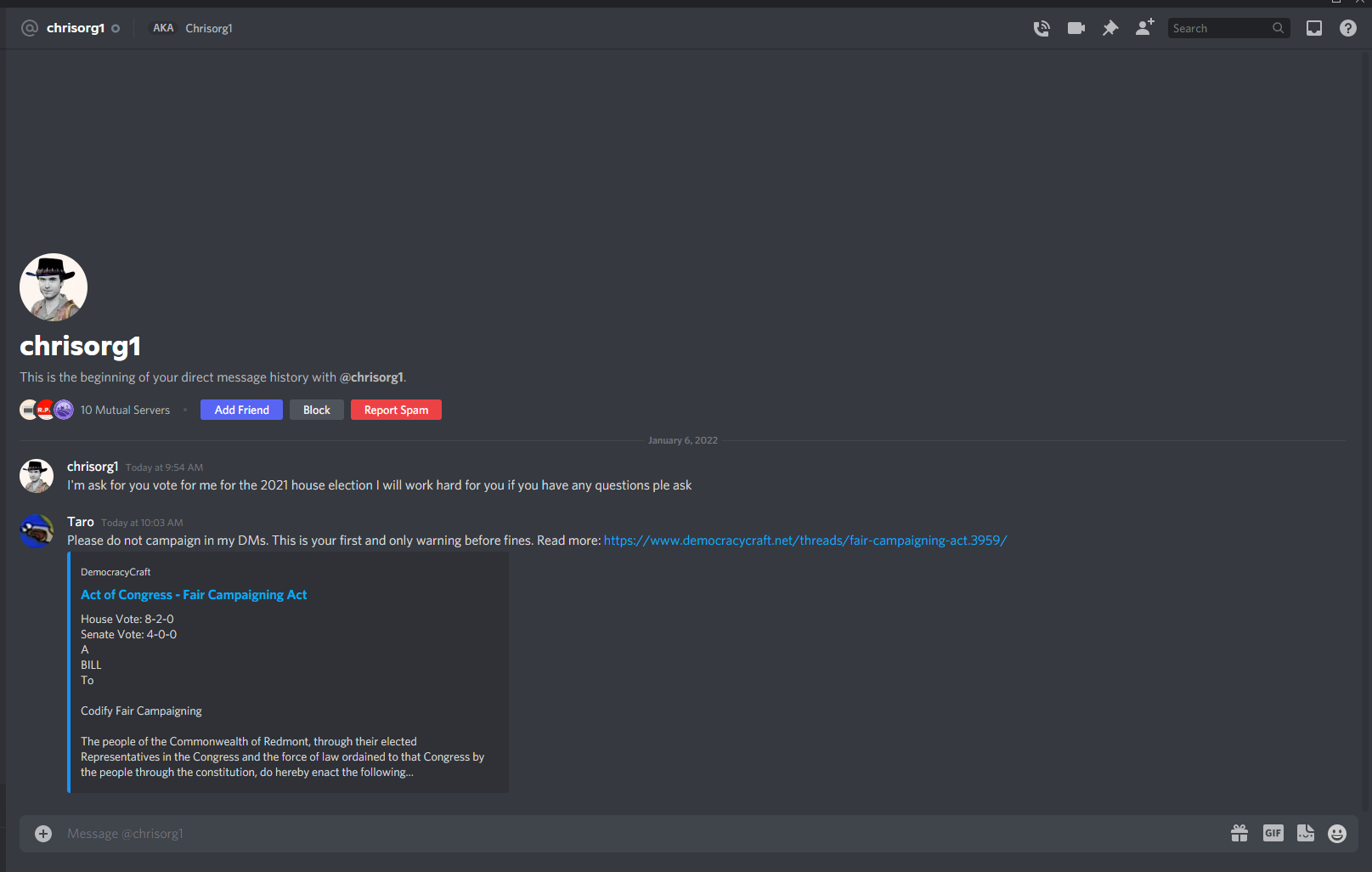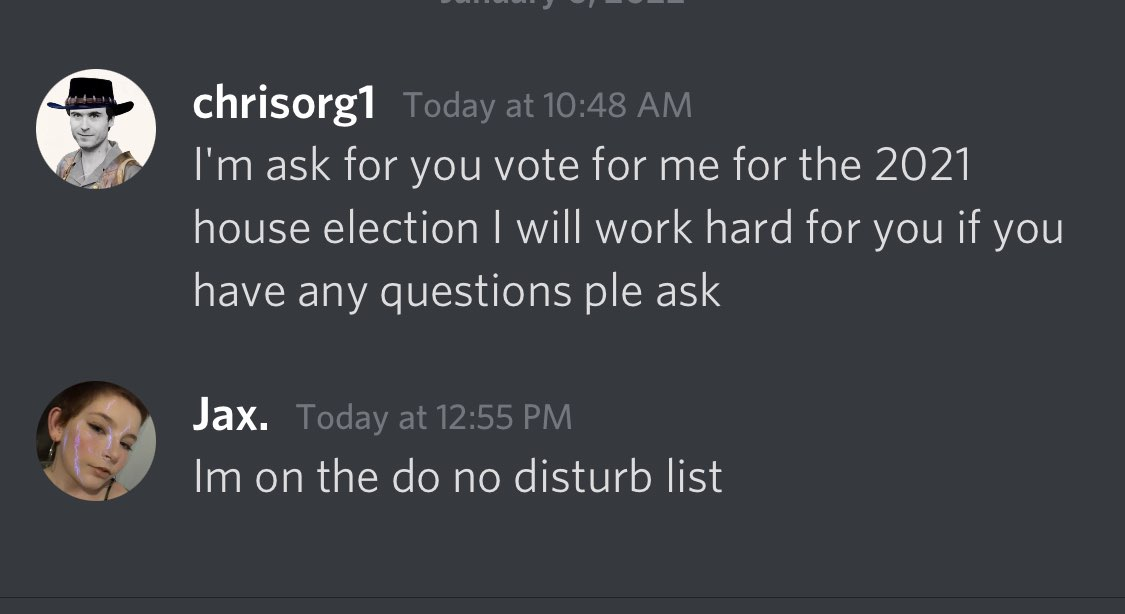 By making this submission, I agree I understand the penalties of lying in court and the fact that I am subject to perjury should I knowingly make a false statement in court.
DATED: This 6th day of January 2022
Last edited: