Citizen
Redmont Bar Assoc.

IN THE FEDERAL COURT OF THE COMMONWEALTH OF REDMONT
CIVIL ACTION
Bardiya_King (Represented by The Lovely Law Firm)
Plaintiff
v.
Dumbyhead1234
Defendant
COMPLAINT
The Plaintiff complains against the Defendant as follows:
The defendant willingly and knowingly smeared the Plaintiff's reputation by claiming Bardiya_King "forged the doc" (see Exhibit A), The document the defendant is referring to, is MegaCorp's valuation. These claims were unfounded and were used to slander the plaintiff.
Following these accusations, the defendant accused the plaintiff of being the primary reason for their dismissal from the position of CEO. (See Exhibit B)
Both of these accusations caused humiliation.
I. PARTIES
1. Bardiya_King (Plaintiff)
2. Dumbyhead1234 (Defendant)
II. FACTS
1. Dumbyhead1234 claims Bardiya_King forged the valuation documents by inflating the value of MegaCorp
2. Dumbyhead1234 is accused of falsely valuating MegaCorp and agrees to settle.
3. Dumbyhead123 claims Bardiya_Kings was the main reason they were dismissed from the position of MegaCorp CEO
III. CLAIMS FOR RELIEF
1. The Defamation Act 2020
(link)
defines slander as the following: "Slander is a false statement which defames another person." The statements made by the defendant clearly fit the definition set by this Act.
IV. PRAYER FOR RELIEF
The Plaintiff seeks the following from the Defendant:
1. Humiliation damages in the amount of 25,000 Redmont dollars
2. A public apology from the defendant recusing themselves and apologizing for the false statements.
3. Legal fees in the amount of 5,000 Redmont dollars
V. EVIDENCE
Exhibit A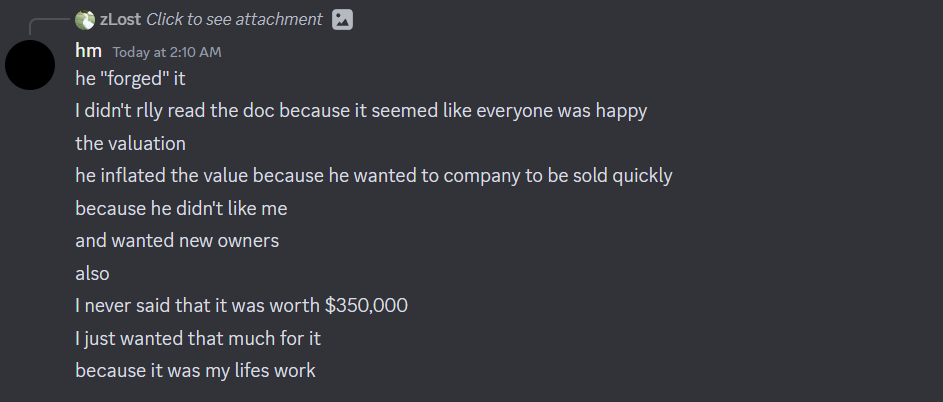 Exhibit B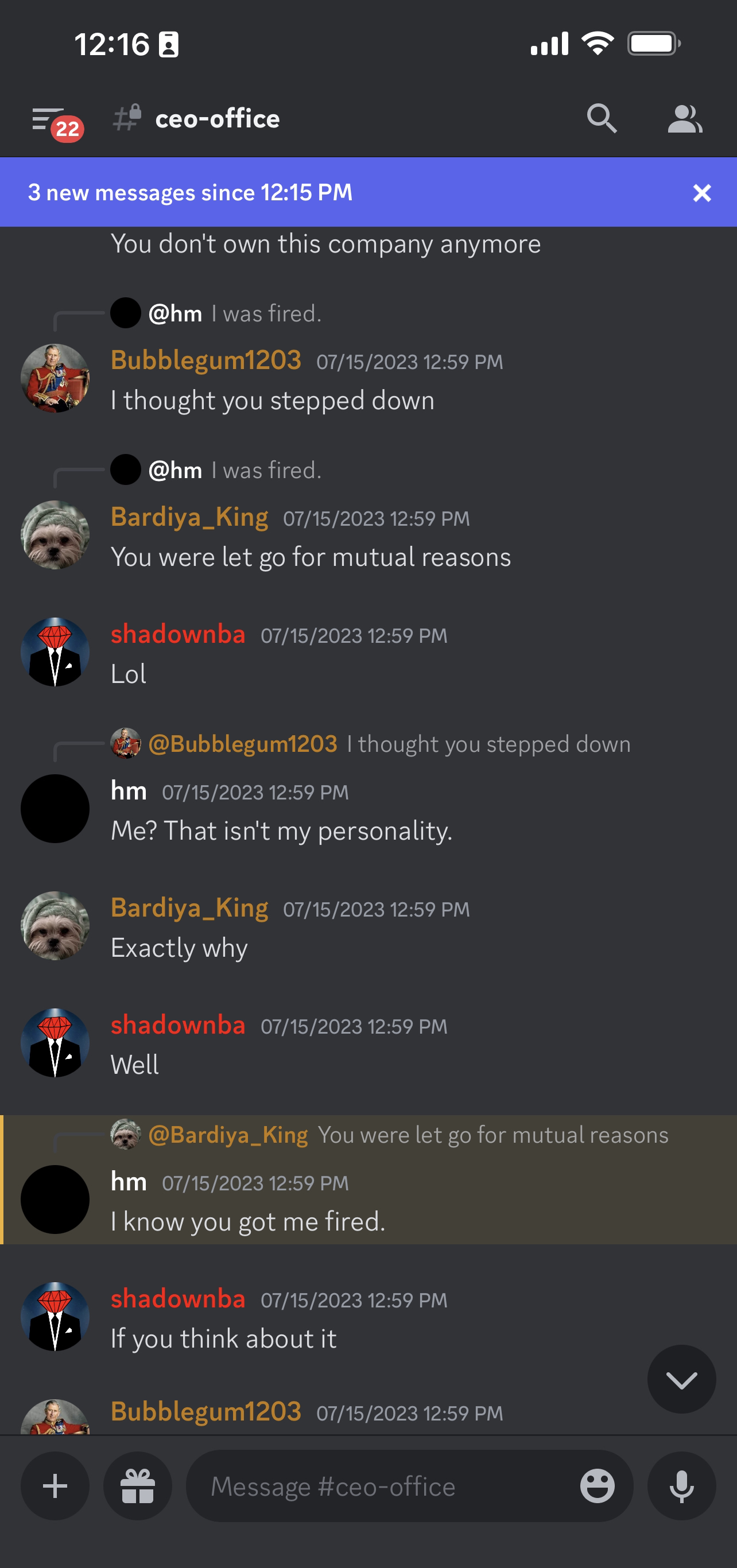 By making this submission, I agree I understand the penalties of lying in court and the fact that I am subject to perjury should I knowingly make a false statement in court.
DATED: This 16th day of September 2023