IN THE FEDERAL COURT OF THE COMMONWEALTH OF REDMONT
CIVIL ACTION
Ultrapvpnoob
Plaintiff
v.
The commonwealth of Redmont
Defendant
COMPLAINT
The Plaintiff complains against the Defendant as follows:
The august taxation amendment, and therefore the property taxes and different brackets are illegal at the moment since, as stated in section 1(2), it will go into effect only if the Corporate Balance Regulation Act also goes into effect. This is not the case.
WRITTEN STATEMENT FROM THE PLAINTIFF
I. PARTIES
1. Ultrapvpnoob
2.The commonwealth of Redmont
II. FACTS
1. The august taxation amendment requires the corporate balance regulation act to also go into effect
2. The Corporate Balancing Act was rejected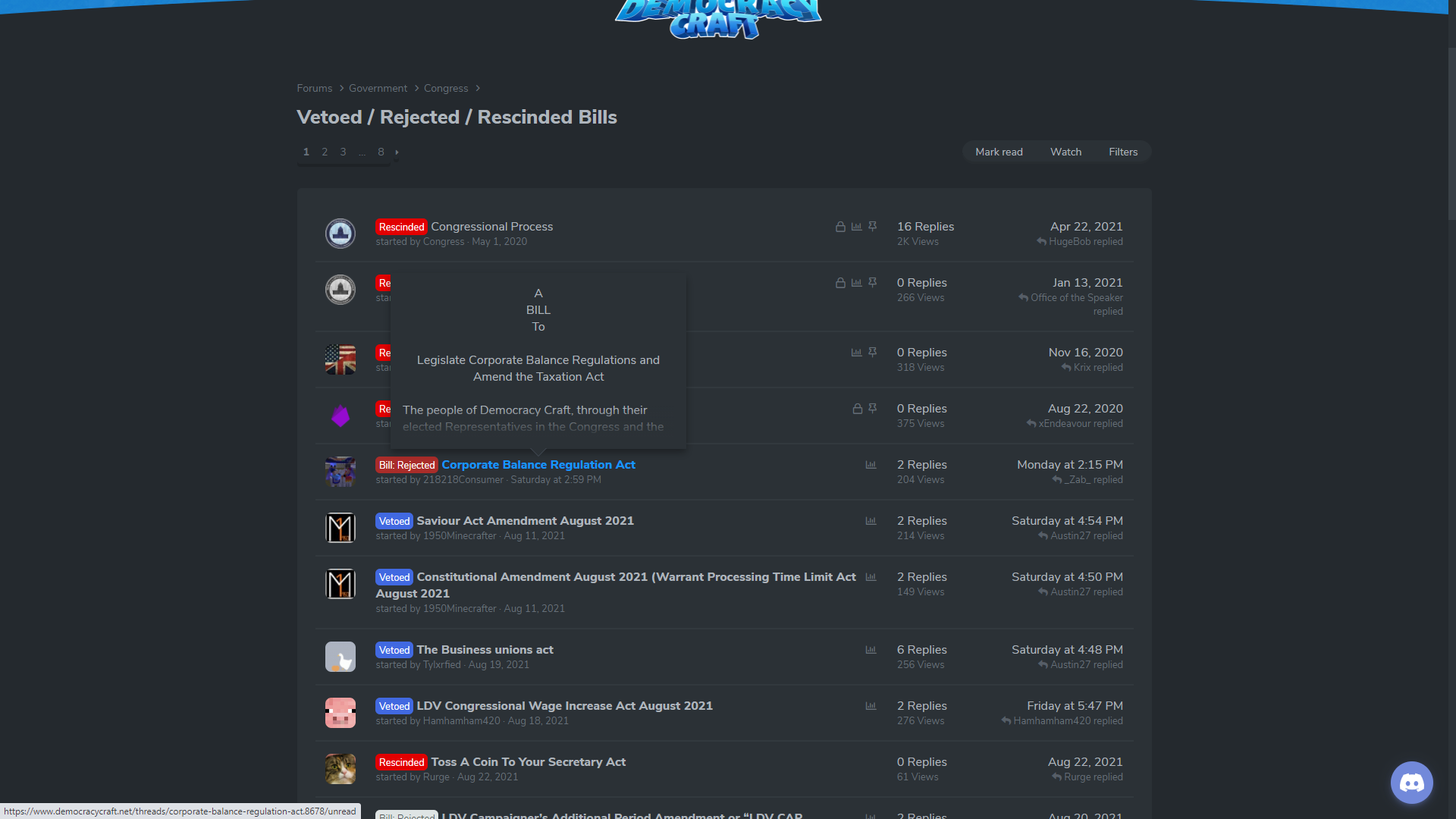 3. The clause existed
III. CLAIMS FOR RELIEF
1. This broke the law since the "execute if" requirement of the bill was not met.
IV. PRAYER FOR RELIEF
The Plaintiff seeks the following from the Defendant:
1. For the bill to be removed
By making this submission, I agree I understand the penalties of lying in court and the fact that I am subject to perjury should I knowingly make a false statement in court.
DATED: This first of september, 2021
IN THE FEDERAL COURT OF THE COMMONWEALTH OF REDMONT
CIVIL ACTION