Flight Executive
Supporter
Willow Resident

IN THE COURT OF THE COMMONWEALTH OF REDMONT
EXPUNGEMENT REQUEST
The petitioner seeks to have their criminal record removed, in accordance with the Expungement Act. They understand that expungement is only possible if it has been at least 2 months since they have been charged and that the criminal records of government offenses cannot be removed.
I. CHARGES
1. Murder 9x
II. REASONING
1. it has surpassed 2 months since this charge and the last time i murder someone was almost 1 month ago since then i have became a legal cizten and have not committed a crime since
2. I have learned my lesson and have now been a very well-behaved citizen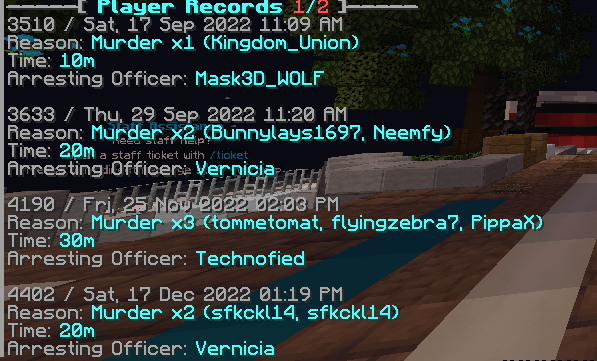 By making this submission, I agree I understand the penalties of lying in court and the fact that I am subject to perjury should I knowingly make a false statement in court.
DATED: This 7 day of march 2023