CEO of Amazon
Moderator
Education Secretary
Justice Department
Education Department
Commerce Department
Redmont Bar Assoc.
Supporter

IN THE FEDERAL COURT OF THE COMMONWEALTH OF REDMONT
CIVIL ACTION
Skywat4 (Solid Law Representing)
Plaintiff
v.
Awesomestuff113
Defendant
COMPLAINT
The Plaintiff complains against the Defendant as follows:
The defendant signed an in-game contract to pay back a loan to the plaintiff but never paid back the loan.
I. PARTIES
1. Skywat4
2. Awesomestuff113
II. FACTS
1. On the 28th of June, 2023, the defendant signed a loan contract in-game that the plaintiff created (Exhibit A).
2. The due date to pay back this loan was 0:00 EST on July 13th, 2023 as per clause three of the contract (Exhibit B).
3. The defendant has not paid any money or sent a discord message with the format outlined in clause 6 of the contract (Exhibit B) to the plaintiff.
4. It has been almost two weeks since the due date of the contract and the defendant has not paid the plaintiff.
III. CLAIMS FOR RELIEF
1. Because the defendant did not pay back the plaintiff as per the terms of the contract, they are committing breach of contract.
IV. PRAYER FOR RELIEF
The Plaintiff seeks the following from the Defendant:
1. $9,004.72 for the original money owed plus interest
2. $10,000 in late fees
3. $3,159 in place of Plot c593 because the plaintiff does not own it anymore
4. $1,500 in legal fees
V. EVIDENCE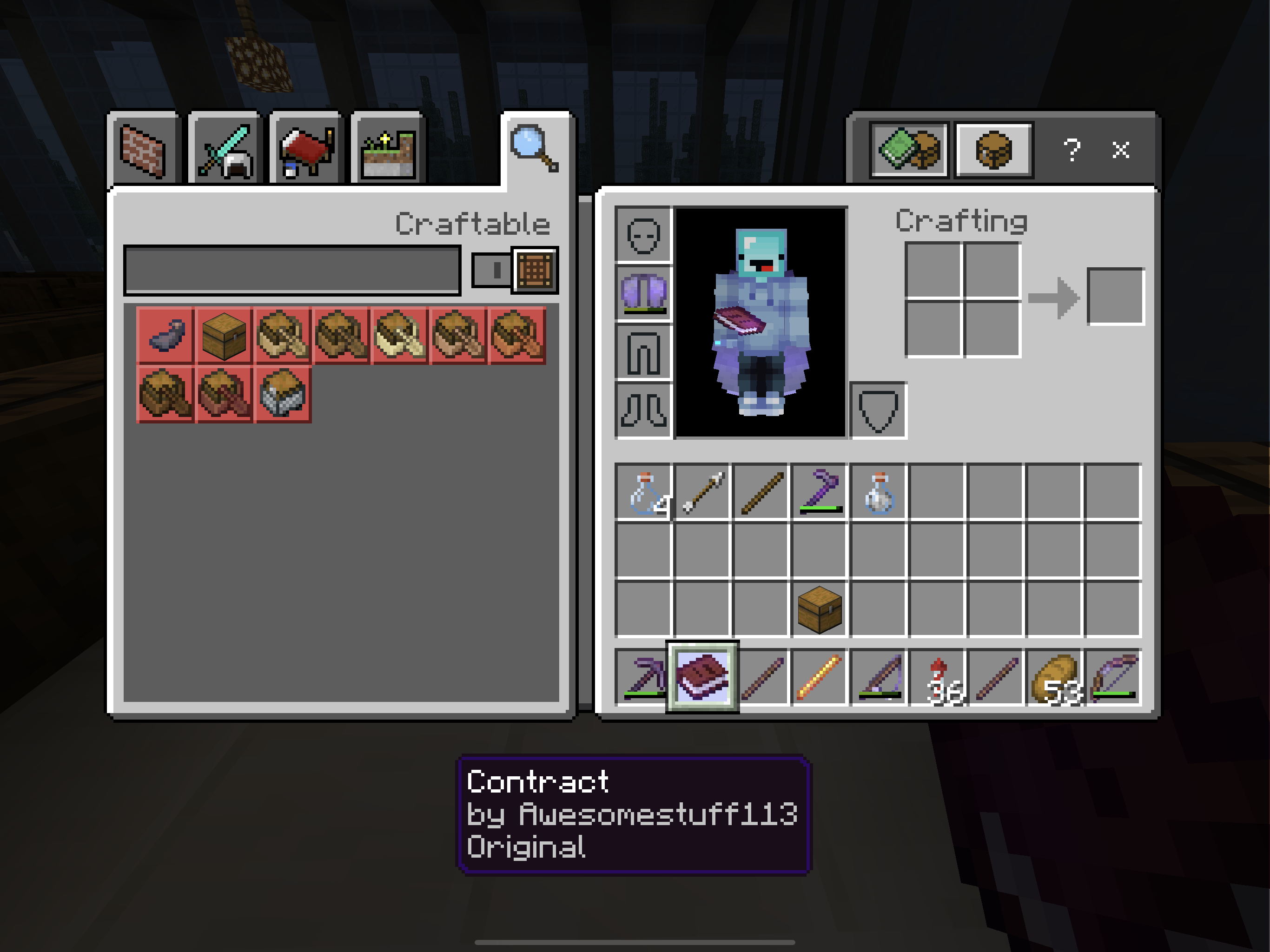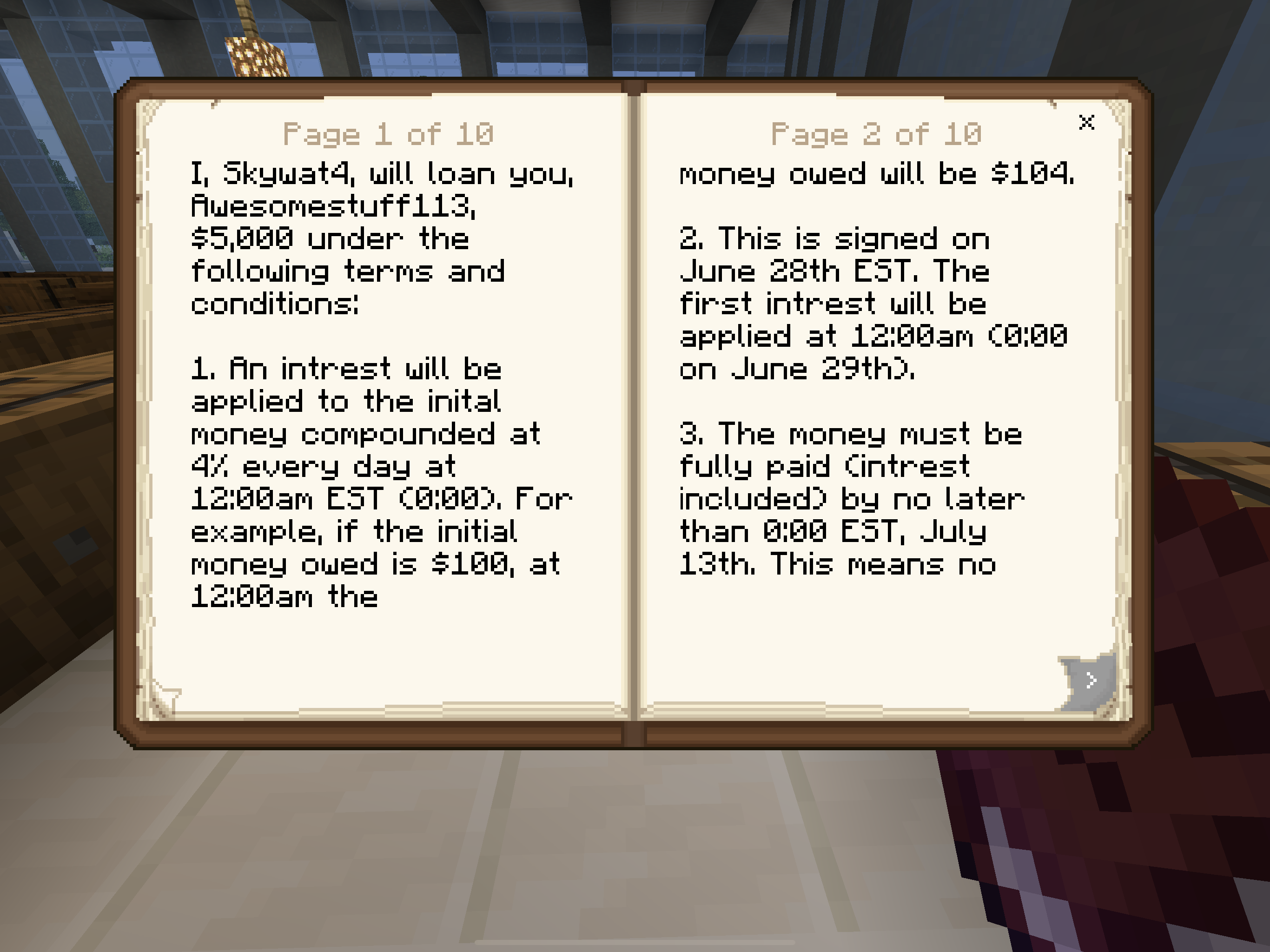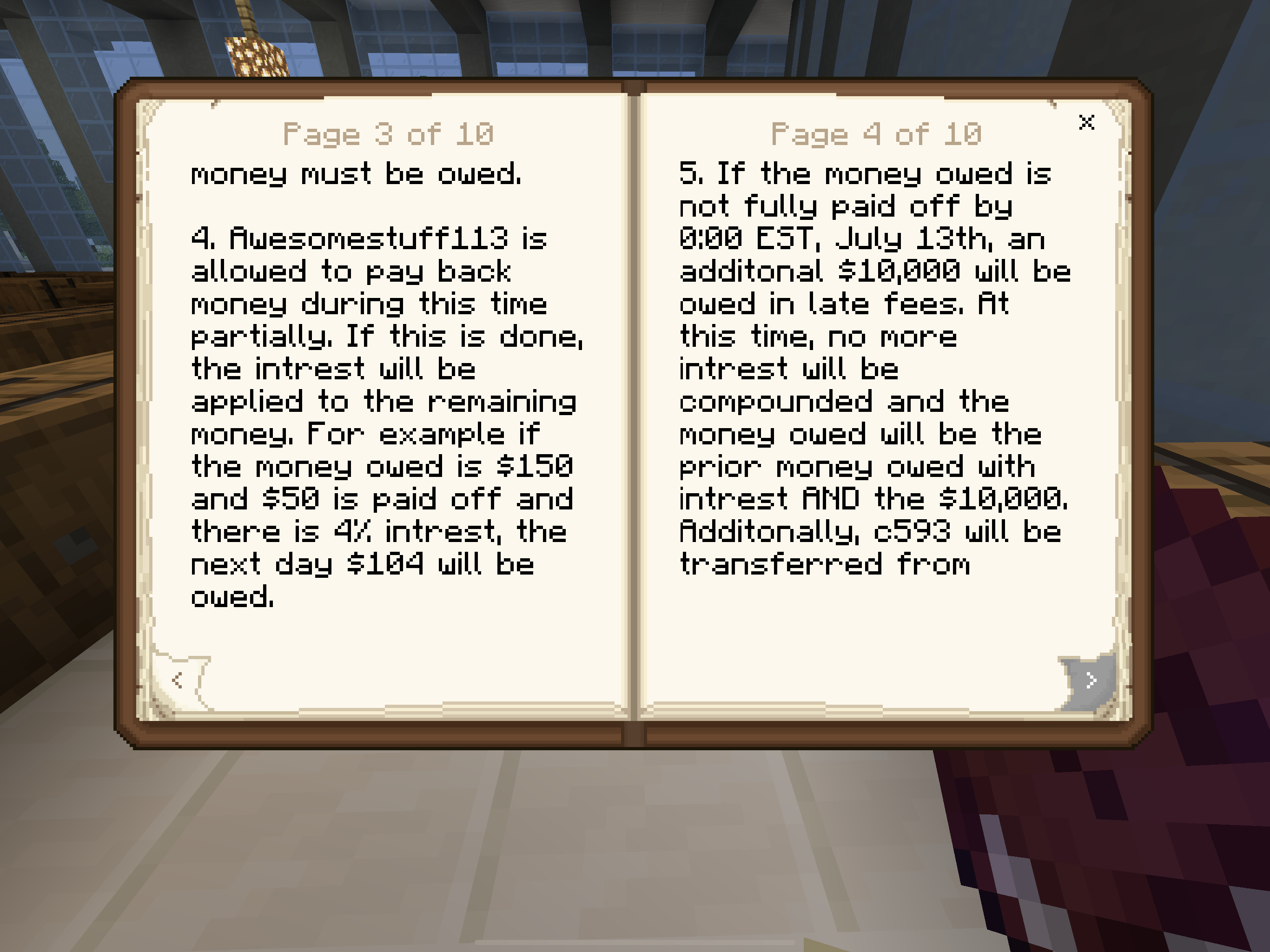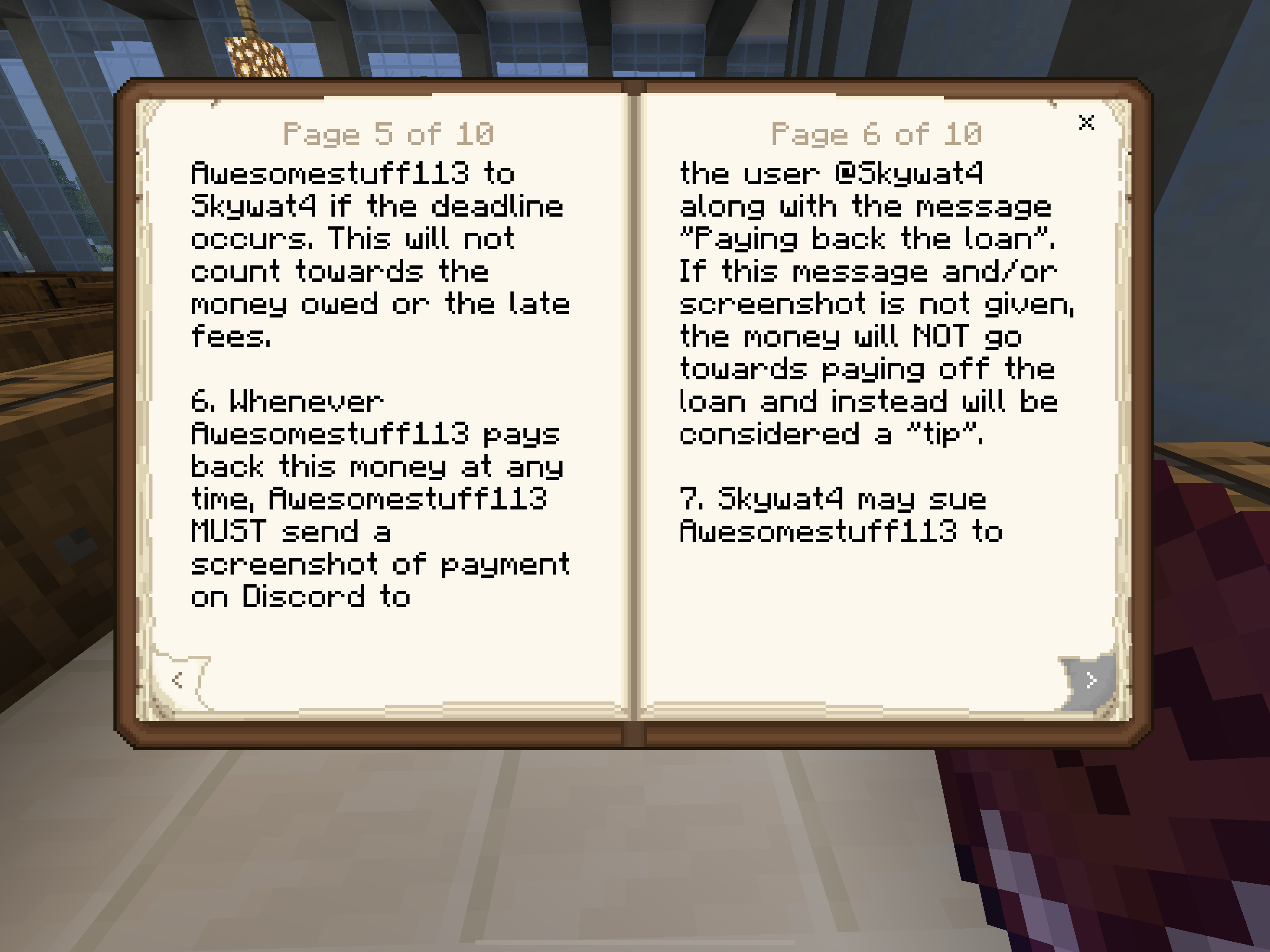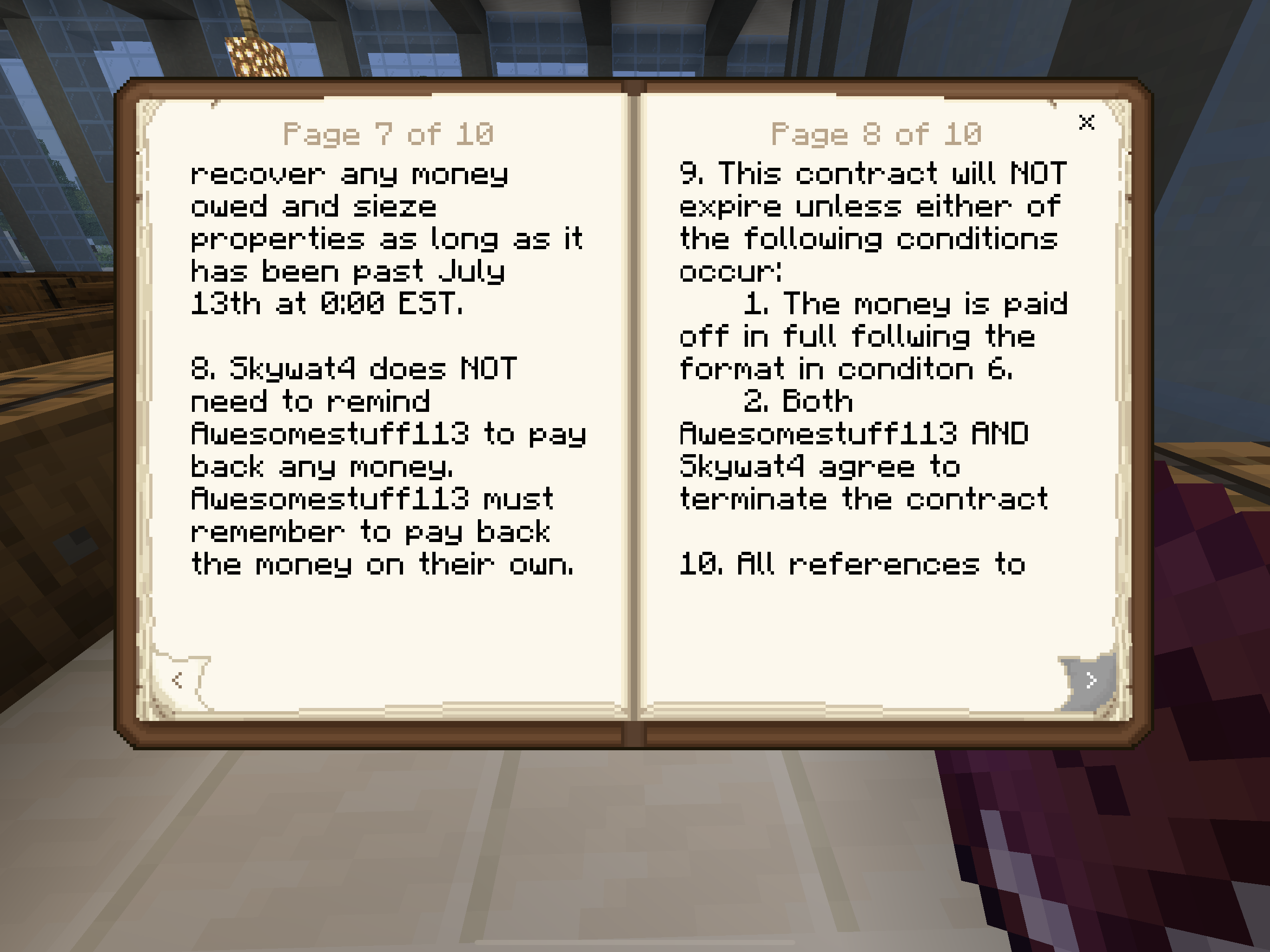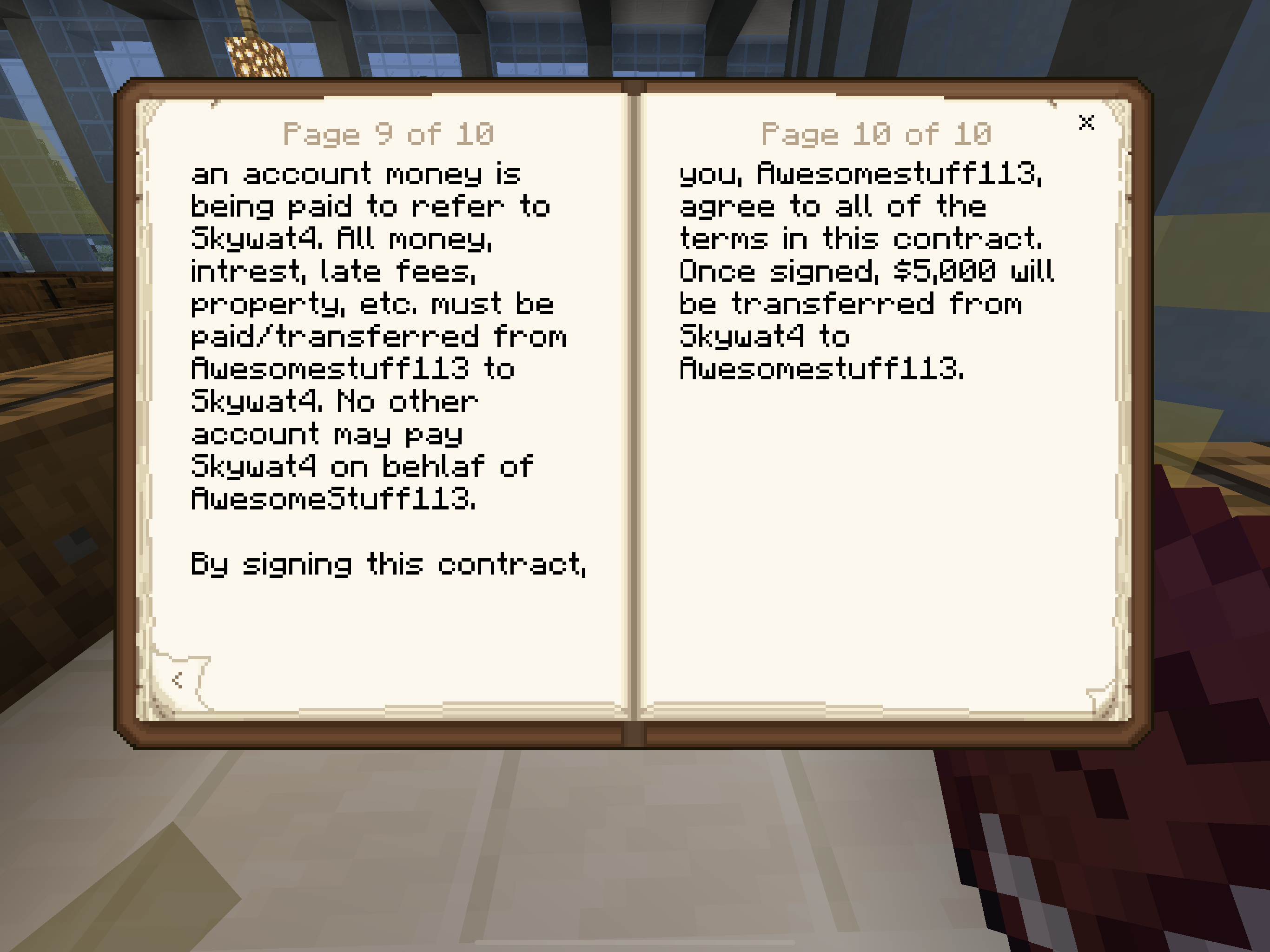 By making this submission, I agree I understand the penalties of lying in court and the fact that I am subject to perjury should I knowingly make a false statement in court.
DATED: This 25th day of July 2023