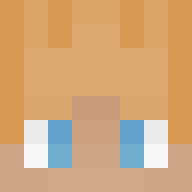 Citizen
Justice Department
RBA

IN THE FEDERAL COURT OF THE COMMONWEALTH OF REDMONT
CIVIL ACTION
Matthew100x
Plaintiff
v.
Department of Construction and Transport (DCT)
Defendant
COMPLAINT
The Plaintiff complains against the Defendant as follows:
My client believes he has been a victim of two illegal evictions by not receiving notice 24 hours prior to the eviction in addition to meeting inactivity requirements as stated by the Inactivity Act. Despite being an active member of the DC community, my client was given notice only in-game. Given that my client is a Justice serving on the Supreme Court, he is expected to be active on the forums and discord more than others who are on the server. To serve a notice of eviction to him in-game, knowing of the short playtime over the past 30 days while simultaneously knowing of his activity on Discord and the forums, is negligent on the part of the DCT to give a proper 24 hours notice prior to eviction. As a result of the evictions, my client has been made homeless and is seeking compensation + the return of his residential property from the DCT.
Additionally my client was receiving income from his commercial plot by leasing the entire plot out to a tenant for several months. He began renting it out in May and was receiving $500 dollars a month in income from the property. My client had received $2,000 dollars so far and was expecting another $500 when the DCT evicted him. The plot was in good standing and the only reason the plot was evicted was due to my client's illegal eviction. However because my client was illegally evicted, that means that the tenant was also illegally evicted with no warning whatsoever. My client does not know who was renting from him at the time since it had been done in such a way that the tenant's eviction was not recorded. My client alleges damages were levied against him by the DCT due to this and wishes for a Judge to review over and rectify this matter.
WRITTEN STATEMENT FROM THE PLAINTIFF
I. PARTIES
Matthew100x (Plaintiff)
DCT (Defendant)
Drew_Hall (Plaintiff's Legal counsel)
ComradeLuigi (Person who bought r-082)
II. FACTS
My client was evicted from both his residential and commercial plot, r-082 and c-144 respectively as shown in Evidence 1
Reason given for the eviction by the defendant was due to my client's perceived inactivity
The required timeframe of an eviction notice was only given in-game.
The Defendant was well aware my client had little in-game time over the past 30 days
My client, despite little in-game time, has been active on both the forums and discord over the past 30 days.
My client is a Supreme Court Justice, making much of his activity to revolve around the forums and discord in order to carry out the functions of his position.
My client had nearly three and a half hours of ingame playtime as seen in Evidence 9 when he was evicted as shown in Evidence 8. During the month preceding October 2nd, my client was working on Milkcrack v. The Commonwealth of Redmont [Case No. 09-2021-04], dismissed Chrisorg1 (Aladeen21 representing) v. GoldBlooded, denied Supreme Court appeal Case No. 07-2021-22, granted expungement request Aladeen21 [Request No. 09-21-09], dismissed Ultrapvpnoob v. The Commonwealth of Redmont [Case No. 09-2021-01], and worked on a default judgment for blockyelise (WhyDoesThisWork Representing) v. Reach555 [Case No. 08-2021-31]. While my client is hard pressed to give an exact time amount, he is fairly certain all of this combined work exceeds the half an hour of playtime needed to keep his plots.
The DCT have admitted to partaking in eviction practices that evicts without knowledge of the status of rentals on the plot as shown in Evidence 2 & 3. Additionally, it is standing DCT policy to evict tenants with the owner shown in Evidence 4. To evict and vault without regard for the tenant, the DCT is potentially violating tenants' right to their property by not giving an informed notice to all parties.
The holding of Intercepticon (Prodigium & Partners Representing) v. DCT(Case No. 02-2021-01-02) states "I find in favour of the plaintiff on the issue of having a lack of reasonable notice from the point of the report being filed to the eviction being actioned.
The Constitution's 13th right states "Every citizen is equal before and under the law and has the right to equal protection and equal benefit of the law without unfair discrimination and, in particular, without unfair discrimination based on political belief or social status."
The Constitution's 14th right states: "Every citizen has the right to life, liberty, and security of the person and the right not to be deprived thereof except in accordance with the principles of fundamental justice."
The Constitution's 15th right states: "Every citizen has the right to be secure against unreasonable search or seizure."
As a result of the DCT evictions, my client was made homeless.
As a result of the DCT evictions, my client lost income because the plot C-144 was actively being rented out.
C-144 was in good standing because it had not been evicted despite other commercial plots that my client owned having been evicted by the DCT for improper structure reasons.
As seen in evidence 10, the Activity Act does not specify whether or not playtime must be ingame or not. It states only playtime.
III. CLAIMS FOR RELIEF
My client's 13th right, granted to him under the constitution, was violated by unfair discrimination because of his position as a Supreme Court Justice. This position places my client primarily on both the forums and discord to complete his duties, and not taking into consideration my client's time given to those outlets is to negate my client's actual time dedicated to this server and his previously mentioned position on the Supreme Court. My client clearly is within the 4 hour activity requirements given his case load seen in Fact #7 and seen within his eviction report for c-144 Evidence 9. Furthermore, the Activity Act does not specify whether the playtime must be ingame or not, only that 4 hours of playtime must be met. With the three and a half hours of playtime + all the court work my client has done, it is clear that they meet all requirements by the activity act and were therefore illegally evicted.
The DCT is in violation of the holding of case Intercepticon (Prodigium & Partners Representing) v. DCT(Case No. 02-2021-01-02). Considering the DCT was aware of my client's lack of in-server playtime the DCT should have provided a notice on the platforms he has obviously been active on. Given my client's high status and strenuous workload free for everyone to view, the DCT should have been well aware of my client's activity on other platforms and to not reach out on those to send a notice is, as to quote the case mentioned above, "distasteful" on the part of the DCT, or willful negligence. While the DCT works mainly online, they violate the tenets of the verdict given by the court by relaying the notice where my client would not see it in time.
The DCT actively participates in questionable eviction practices and this is proven in Evidence 2, 3, and 4 , and my client believes that his tenant may have fallen victim. In the evidence provided, we can see clearly the DCT is not always aware of rental status on any given plot, and will report for eviction despite lack of said knowledge. To not know of the current status of plots while simultaneously reporting them to staff is unquestionably negligent, and potentially illegal, on the part of the DCT. This is because when staff evicts the plot, they kick everyone out including tenants. This violates the tenants 13th, 14th, and 15th right. This is because the tenants are not given equality of law due to their social status of being a tenant. They are given no notice of being evicted unlike landlords which is against the holding of Intercepticon (Prodigium & Partners Representing) v. DCT(Case No. 02-2021-01-02). This in effect causes the tenant to have unreasonable seizure of their property which is a 15th right violation which causes them to be deprived of their security which is a 14th amendment violation. Furthermore, to evict players and vault items on the plot without prior notice is, as established in the case mentioned above, against the procedures the DCT should be practicing by law.
My client's 15th amendment right was violated by way of an unlawful seizure of his properties by the Defendant failing to give a proper notice under the law.
My client's 14th amendment right was violated as well. This amendment states that citizens have the right to not be deprived of their security, in which this case my client's right was ignored. My client was deprived of their security of a home by falling victim to an unlawful seizure of his residential property. Had a proper notice been given to my client, he could have fixed the situation. My client, an Associate Justice of the Supreme Court, was made homeless by the DCT's negligence and carelessness in their evictions.
My client suffered a loss of income due to c-144 actively being rented out for $500 a month which is shown in Evidence 6 in addition to losing equity stemming from the property value.
IV. PRAYER FOR RELIEF
The Plaintiff seeks the following from the Defendant:
My client be given back r-082 and $4,000 dollars for pain and suffering caused by the DCT's callousness evicting an active player.
My Client be given $35,000 dollars in compensation for the loss of c-144 due to loss income as my client rented out the plot and for the lost property value due to an illegal eviction.
That the DCT extends the holding of Intercepticon (Prodigium & Partners Representing) v. DCT(Case No. 02-2021-01-02) to include tenants or to prevent full vaulting of plots with tenants on it to protect tenant rights. Should the second option be chosen, The DCT should have the plot resold with the existing structure standing to a new landlord who will work with the existing tenants to allow for more proper evictions under the law if the new landlord wishes to evict previous tenants.
That ComradeLuigi be given $3,000 dollars in compensation for buying a plot that was illegally evicted.
That the courts extend the time of notice from 24 hours to 48 hours.
That the DCT must send a message via discord or using @(username) on the forums when creating eviction reports to notify the player that they have been reported.
That the verdict allows for the Inactivity Act to be flexible to include Discord or Forum playtime in addition to ingame playtime if it can be proven that the player is contributing to the server or the government with their offline activities.
By making this submission, I agree I understand the penalties of lying in court and the fact that I am subject to perjury should I knowingly make a false statement in court.
DATED: October 17th, 2021