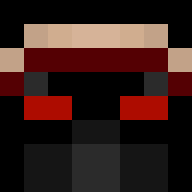 Citizen
Redmont Bar Association

IN THE DISTRICT COURT OF THE COMMONWEALTH OF REDMONT

CIVIL ACTION


kailabeann (The Lovely Law Firm representing)
Plaintiff

v.

Yeet63638
Defendant

COMPLAINT
The Plaintiff complains against the Defendant as follows:

I. PARTIES
1. LukaSerdjo (Lovely Law Firm Representing)
2. Yeet63638

II. FACTS
1. The Defendant agreed to a contract with the Plaintiff (Evidence #1)
2. This contract required the Defendant to not open a competing business with one month of leaving the Plaintiff's employment.
3. The Defendant left the Plaintiff's employment and opened a new business, in competition with the Plaintiff and in violation of this contract. (Evidence #2)
4. The Defendant did not cancel the contract, or notify the Plaintiff of any intention to do so.

III. CLAIMS FOR RELIEF
1.It is clear this court must ensure that the contract the Defendant agreed to is enforced.
2. The Plaintiffs should not be punished financially for such an obvious violation of the contract the Defendant agreed to.

IV. PRAYER FOR RELIEF
The Plaintiff seeks the following from the Defendant:
1. A permanent injunction preventing the Defendant from opening new businesses in violation of the contract, or committing any other further violation of the contract.
2. $200 in legal fees (Evidence #3)

By making this submission, I agree I understand the penalties of lying in court and the fact that I am subject to perjury should I knowingly make a false statement in court.

DATED: This 1st day of January 2022

EMERGENCY INJUNCTION

Based on the evidence above, we ask that the court issue an injunction preventing the Defendant from opening the unlawful business until the court case resumes, since it could cause permanent loss of clients from the Plaintiff's business, and the evidence is clear.