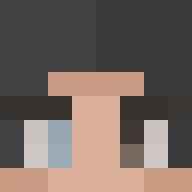 Moderator
Moderator
First Lady
Senator
Attorney General's Office
Education & Commerce Department
Redmont Bar Association
Donator

IN THE COURT OF THE COMMONWEALTH OF REDMONT
EXPUNGEMENT REQUEST​
The petitioner seeks to have their criminal record removed, in accordance with the Expungement Act. They understand that expungement is only possible if it has been at least 2 months since they have been charged, and that the criminal records of government offences cannot be removed.
I. CHARGES
1. Bank Trespassing
II. REASONING
1. JohnBarboza_ should have his record cleared, for the sole reason that he has been an upstanding citizen for over 5 months now. His last Bank Trespassing charge was on December 31, 2021.
By making this submission, I agree I understand the penalties of lying in court and the fact that I am subject to perjury should I knowingly make a false statement in court.
DATED: This 16'th day of May 2022