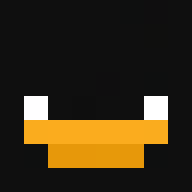 Citizen
Public Affairs Department
Redmont Bar Assoc.
Oakridge Resident

IN THE FEDERAL COURT OF THE COMMONWEALTH OF REDMONT
CIVIL ACTION
itsBlazeX (Lovely Law Firm representing)
Plaintiff
v.
GisUsAQuiche
Defendant
COMPLAINT
The Plaintiff complains against the Defendant as follows:
On August 6th, itsBlazeX was in his apartment with his dog (Tom) when a couple (Keeerun & GisUsAQuiche) asked Blaze to marry them. The plaintiff left his unit and married the two players in the same building. itsBlazeX then left the building for approximately ten minutes to shop at VerniciaS. When itsBlazeX returned to his apartment, Tom was missing. Blaze was devastated at this moment. The plaintiff opened a DOJ ticket and requested the kill logs for the murder of his dog, which were obtained. After obtaining the logs they show undeniable proof that GisUsAQUiche did in fact kill the dog (Tom) and thus is guilty of animal murder.
I. PARTIES
1. itsBlazeX (Plaintiff)
2. GisUsAQuiche (Defendant)
3. TheReal42Person (Witness)
4. Keeerun (Witness)
II. FACTS
1. itsBlazeX had a tamed dog named Tom in his apartment as of August 6th, 2023.
2. Keeerun and GisUsAQuiche asked itsBlazeX to marry them, which he did in the same building as his apartment.
3. After he married the couple, the plaintiff left the apartment building to shop at VerniciaS for approximately ten minutes.
4. itsBlazeX returned to his apartment and was absolutely horrified, devastated, and shocked at the realization that his favorite pet in Redmont, Tom, was gone.
5. itsBlazeX opened a DOJ ticket approximately 20 minutes later and requested that he could have the kill logs for a dog at the location of his apartment which no longer exists but was located near the Embassy Bus Stop. These logs were obtained and determined that GisUsAQuiche murdered a dog at the same location. [Exhibit A]
III. CLAIMS FOR RELIEF
1. Animal Murder is outrageous and therefore the plaintiff requests punitive damages, to discourage the defendant from doing this in the future. The Legal Damages Act (
link
) states: "'Punitive damages' are damages awarded against a person to punish them for their
outrageous
conduct and to deter them and others like them from similar conduct in the future…"
2. The plaintiff was in utter shock, disbelief, and anger at the fact that Tom was missing. He was also extremely depressed about this and therefore the plaintiff requests emotional damages.
3. Ever since itsBlazeX found out Tom was dead, he can no longer spend time with him going on walks and spending quality time with him. and therefore requests damages for The Loss of Enjoyment in Redmont.
IV. PRAYER FOR RELIEF
The Plaintiff seeks the following from the Defendant:
1. $20,000 in emotional damages.
2. $10,000 in punitive damages to prevent the defendant from committing a similar outrageous act in the future.
3. $10,000 for loss of enjoyment in Redmont.
4. $10,000 in legal fees.
[Exhibit A]
By making this submission, I agree I understand the penalties of lying in court and the fact that I am subject to perjury should I knowingly make a false statement in court.
DATED: This 14th day of September, 2023.