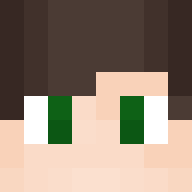 Citizen
First Lady
Representative
Justice Department
State Department
Redmont Bar Association
Donator

IN THE FEDERAL COURT OF THE COMMONWEALTH OF REDMONT
CIVIL ACTION
Dimitrie997 (xSumoMC Representing)
Plaintiff
v.
ParsaTheDuck
Defendant
COMPLAINT
The Plaintiff complains against the Defendant as follows:
The Defendant ParsaTheDuck murdered 5 villagers belonging to my client.
I. PARTIES
1. Dimirtie997 (Plaintiff)
2. xSumoMC (Plaintiff Council)
3. ParsaTheDuck
II. FACTS
1. On February 2nd 2022, The defendant, ParsaTheDuck came and murdered my clients villagers while he was AFK at his spider farm through a door glitch.
2. ParsaTheDuck killed 5 villagers that had trades my client uses to make his living
3. Staff came to the plot and brought up the logs and it shows the villagers where murdered by the defendant
4. My client lost Income, Property and his rights were violated.
III. CLAIMS FOR RELIEF
1. Villager Murder is a crime that is outlined in law, it carries a $800 fine along with 10 minutes in jail per offence
2. My Client's property was trespassed on and broken into by the defendant.
3. My client lost massive amounts of money and product due to this malicious attack
IV. PRAYER FOR RELIEF
The Plaintiff seeks the following from the Defendant:
1. We are seeking that the court makes ParsaTheDuck pay my client $7500 dollars for the value of the Villagers
2. We are also seeking the court makes the defendant pay $2000 dollars in damages and loss of profit
3. We are also seeking the court to make the defendant pay the Plaintiffs $1000 dollars in attorney fees
Evidence


By making this submission, I agree I understand the penalties of lying in court and the fact that I am subject to perjury should I knowingly make a false statement in court.
DATED: This 27th day of February 2022