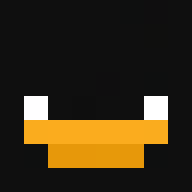 Citizen
Public Affairs Department
Redmont Bar Assoc.
Oakridge Resident

- Client Name: zLost
- Counsel Name: zLost
- Were you originally the plaintiff or the defendant: Plaintiff
- Reason for the Appeal: The Plaintiff believe that they were wrongly charged for Perjury, as the definition of Perjury is:
The act of giving knowingly incorrect testimony in Court.
The Plaintiff was not giving a testimony, rather they were filing a lawsuit, and as giving incorrect information in a lawsuit is not against the law, the Plaintiff believe that they should not have been charged for Perjury.
Finally, as it was precendented in the
xLayzur & Krix vs Politico
:
Players with low activity, or "dead" players, may still be sued.
Thus the plaintiff also believes that Desconfiada
can
be sued.
- Additional Information: N/A
Last edited: