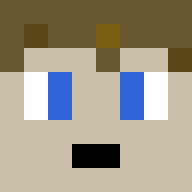 Citizen

IN THE FEDERAL COURT OF THE COMMONWEALTH OF REDMONT
CIVIL ACTION
Dartanman
Plaintiff
v.
Commonwealth of Redmont
Defendant
COMPLAINT
The Plaintiff complains against the Defendant as follows:
The Department of Construction and Transport evicted me from plot unlawfully.
I. PARTIES
1. Dartanman
2. Department of Construction and Transport
II. FACTS
1. On December 14, 2022, a Building Inspector filed an Eviction Report against my property, c284. The reason for the Eviction Report was "eyesore."
2. On December 19, 2022, I informed the DCT that the building was still in-progress.
3. On December 19, 2022, I informed the DCT that I was challenging the eviction - a process which the DCT informed me I was able to do by commenting on the eviction report.
4. On December 25, 2022, the DCT Secretary asked if I needed more time to get the plot up to regulation. That same day, I responded "Yes please."
5. On December 27, 2022, I decided my building was beyond saving, and informed the DCT of my intentions to tear down the building and make a new one.
6. On January 14, 2023, I was evicted from c284 -- despite having made some progress on tearing down the building (Most recently on January 6, 2023, if I recall correctly).
III. CLAIMS FOR RELIEF
1. My appeal/challenge of the eviction was essentially ignored.
2. No status update was given regarding the status of my appeal/challenge, and then I was suddenly evicted.
3. "Eyesore" is not a valid reason to evict someone (anymore?), according to the Property Standards Act.
IV. PRAYER FOR RELIEF
The Plaintiff seeks the following from the Defendant:
1. The return of c284 and all blocks/items in it, including several shulker boxes, multiple firearms, and thousands of blocks of concrete. (I am estimating the monetary value at $15,000 -- if it is not possible to return the items and blocks, I request this amount of money).
2. $1000 in legal fees, for the time I've spent (and will be spending) on this lawsuit.
EVIDENCE
1. Exhibit A [Eviction Report]:
https://www.democracycraft.net/threads/c284-dec-28-2022.15456/
2. Exhibit B [Property Standards Act]:
Act of Congress - Property Standards Act
By making this submission, I agree I understand the penalties of lying in court and the fact that I am subject to perjury should I knowingly make a false statement in court.
DATED: This 15th day of January 2023