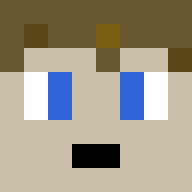 Citizen
Justice
Redmont Bar Assoc.
Aventura Resident

IN THE DISTRICT COURT OF THE COMMONWEALTH OF REDMONT
CRIMINAL ACTION
Commonwealth of Redmont
Prosecution
v.
urbanbeau
Defendant
COMPLAINT
The Prosecution alleges criminal actions committed by the Defendant as follows:
urbanbeau attempted to convince someone else to disobey the law
and
conspired to commit a crime.
I. PARTIES
1. Commonwealth of Redmont
2. urbanbeau
II. FACTS
1. urbanbeau messaged someone "doooo yoooooo want a hitmen" "for 500 or 1000" [Exhibit A].
2. The recipient of the message responded "Are you asking me to pay you to murder someone?" [Exhibit A].
3. urbanbeau responded in the affirmative - "ya" [Exhibit A].
III. CHARGES
The Prosecution hereby alleges the following charges against the Defendant:
1. One count of incitement (Saviour Act) - as they were attempting to coax the recipient of the messages into committing incitement (they attempted to coax the recipient into paying the Defendant to commit a crime).
2. One count of Conspiracy (Accomplice and Conspiracy Offenses Act) - as they were intending to commit murder for pay.
IV. SENTENCING
The Prosecution hereby recommends the following sentence for the Defendant:
1. For one count of incitement: $100 fine
2. For one count of Conspiracy: $500 fine + 5 minutes in jail
Total: $600 in fines and 5 minutes jail time.
EVIDENCE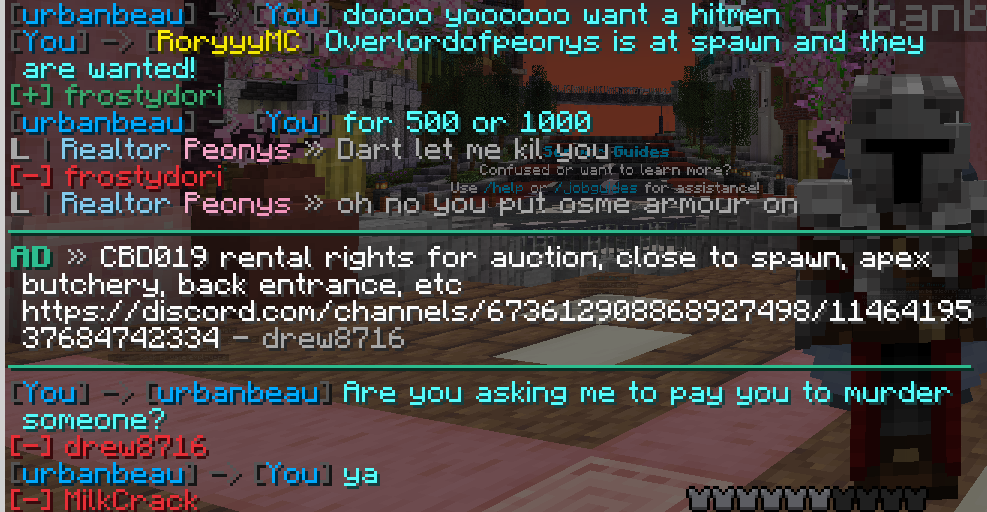 By making this submission, I agree I understand the penalties of lying in court and the fact that I am subject to perjury should I knowingly make a false statement in court.
DATED
: This 30th day of August 2023