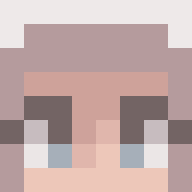 Moderator
Moderator
Secretary
Justice Department
Supporter

A
BILL
TO
Make admission of guilt count as evidence​
The people of Redmont, through their elected Representatives in the Congress and the force of law ordained to that Congress by the people through the constitution, do hereby enact the following provisions into law:
1 - Short Title and Enactment
This Act may be cited as the "I Admit Act."
This Act shall be enacted immediately upon its signage.
This Bill was authored by Representative ElainaThomas29 and co-sponsored by Representative Aladeen.
2 - Reasons
Currently citizens are able to run around and make statements like "I just robbed the bank" without being charged for such, this bill seeks to change that.
3 – Terms
Anytime that someone admits guilt to a crime, by seriously and explicitly stating the crime that they committed, they are confessing their guilt in committing the crime. This admission of guilt may then be used in court in order to satisfy the requirement of proof beyond a reasonable doubt.
An admission of guilt on its own cannot be used as sole evidence for a crime being committed, in order to be admissible it must be proven the crime actually happened - the point of an Admission of Guilt is to prove who did it.
An unprompted followup statement made after the admission of guilt which recontextualizes it as a factually untrue or an unserious admission will nullify the Admission of Guilt.