Citizen
Environment & Recreation Department
Supporter
IN THE FEDERAL COURT OF THE COMMONWEALTH OF REDMONT
CRIMINAL ACTION
Commonwealth of Redmont
Plaintiff
v.
ko531
Prosecution
COMPLAINT
The Prosecution alleges criminal actions committed by the Defendant as follows:
Ko531 sent campaign messages to multiple people on the Do Not Call List.
PROSECUTING AUTHORITY REPORT
The Defendant has engaged in several instances of Illicit Campaigning.
I. PARTIES
1. Neemfy (Prosecutor)
2. Ko531 (Defendant)
II. FACTS
1. The Defendant ran for a seat in the House of Representatives in the December 2022 Special Election.
2. The Defendant sent campaign messages to 5 people on the Do Not Call List.
3. Illicit Campaigning is defined as: "Campaigning to a player with less than 4 hours of playtime or on the "Do Not Contact" list or campaigning in a non-politics discord channel/ non-politics server related to DC."
III. CHARGES
The Prosecution hereby alleges the following charges against the Defendant:
1. 5 charges of Illicit Campaigning.
IV. SENTENCING
The Prosecution hereby recommends the following sentence for the Defendant:
1. 10 minute jail time, $2,500 fine, and 2 month removal from office. (1st, 2nd, 3rd, 4th, and 5th offense, with the last two warranting 1 month removal each.)
EVIDENCE: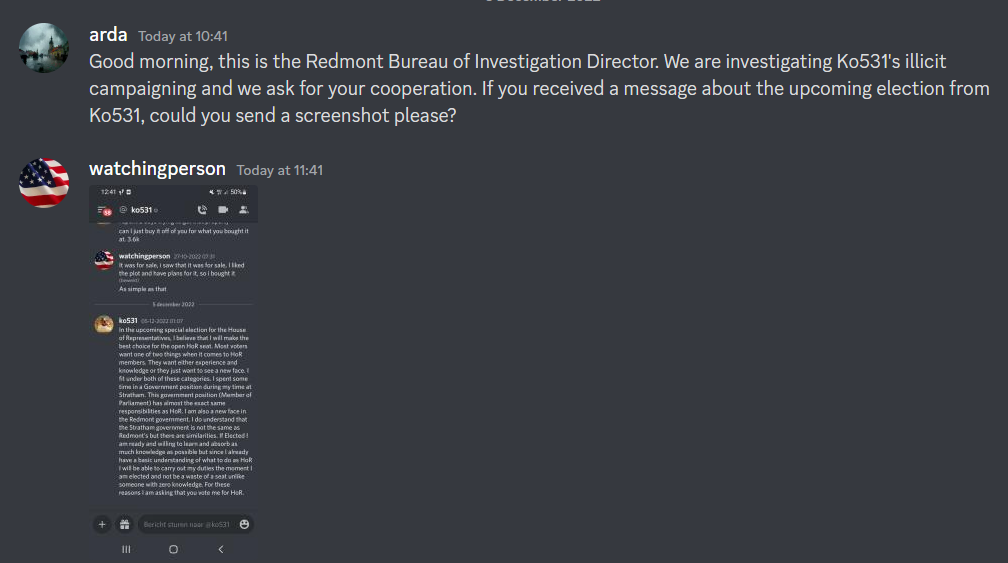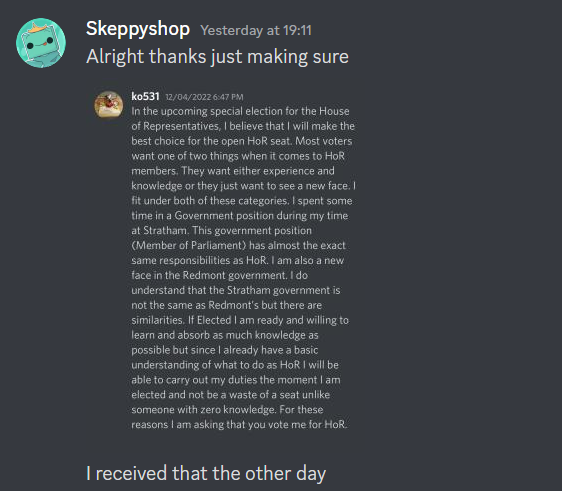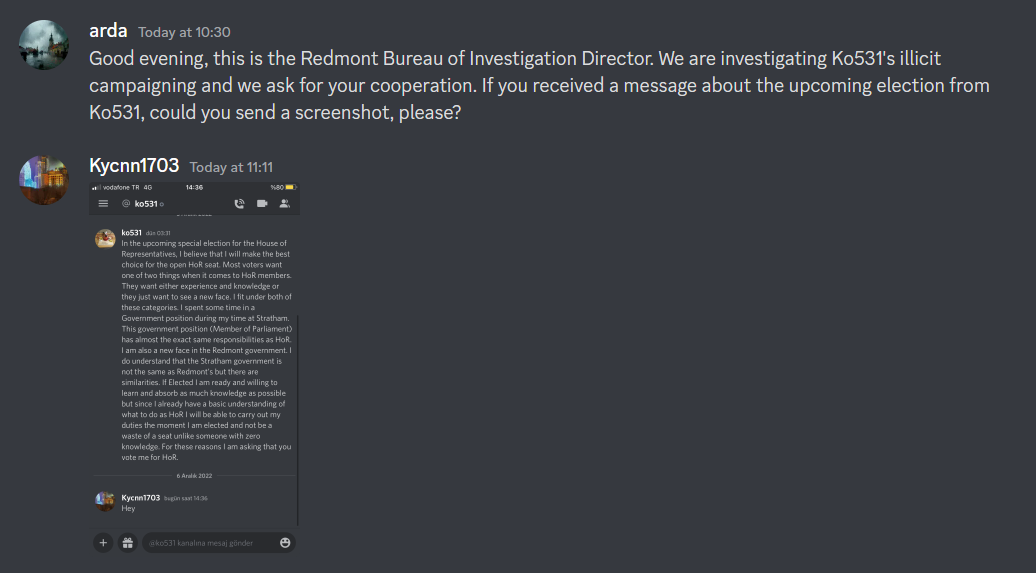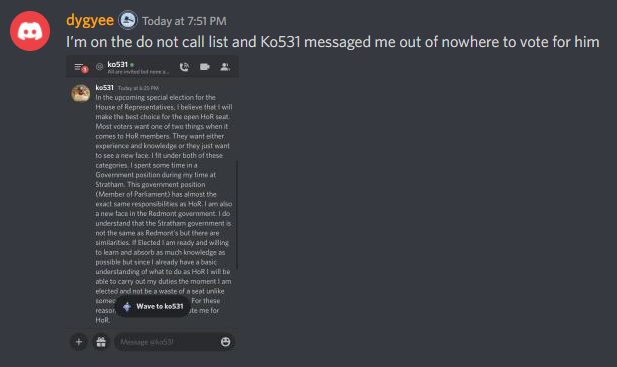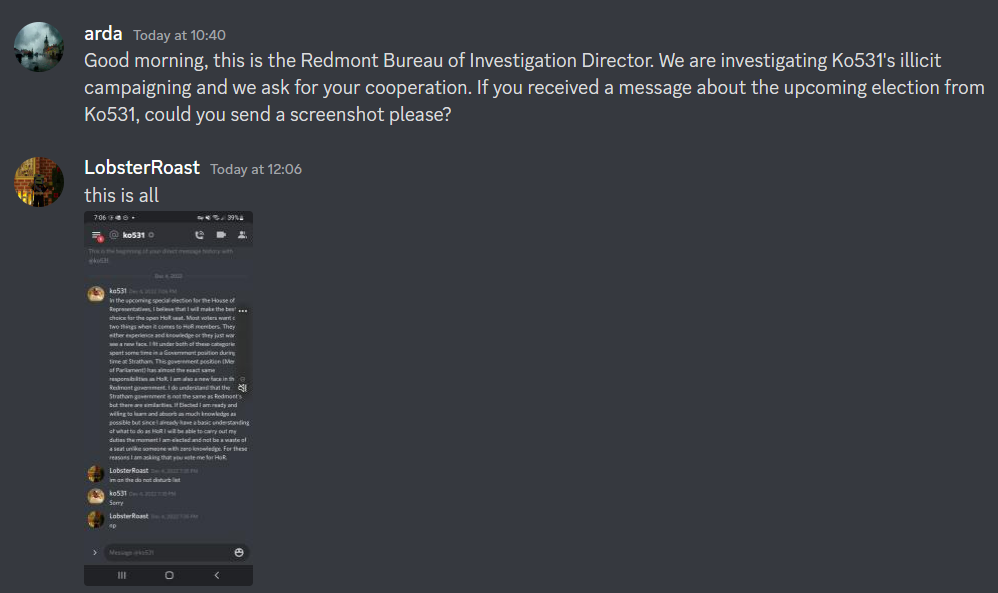 TEXT OF CAMPAIGN MESSAGE:
"In the upcoming special election for the House of Representatives, I believe that I will make the best choice for the open HoR seat. Most voters want one of two things when it comes to HoR members. They want either experience and knowledge or they just want to see a new face. I fit under both of these categories. I spent some time in a Government position during my time at Stratham. This government position (Member of Parliament) has almost the exact same responsibilities as HoR. I am also a new face in the Redmont government. I do understand that the Stratham government is not the same as Redmont's but there are similarities. If Elected I am ready and willing to learn and absorb as much knowledge as possible but since I already have a basic understanding of what to do as HoR I will be able to carry out my duties the moment I am elected and not be a waste of a seat unlike someone with zero knowledge. For these reasons I am asking that you vote me for HoR."
By making this submission, I agree I understand the penalties of lying in court and the fact that I am subject to perjury should I knowingly make a false statement in court.
DATED: This 24th day of January, 2023