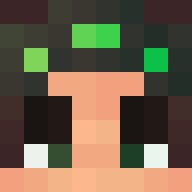 Citizen
Supporter

IN THE FEDERAL COURT OF THE COMMONWEALTH OF REDMONT
CIVIL ACTION
AsunaYuukiSAO
Plaintiff
v.
DCTV
Defendant
COMPLAINT
The Plaintiff complains against the Defendant as follows:
I came up with a tv show idea in January called The Agent of Redmont. Blog denied it and when they were looking for more shows in the middle of February, I brought it up through a ticket. Rurge had me make a show bible, which I turned in. Blog, Digi, and Rurge approved of it. We moved it to a thread in the dpa server where Rurge has asked for a complete script. I made two scripts which both were denied. Rurge had said he wanted to rewrite it and I let him. After waiting on him for three weeks, he did not give me a script back or at least give me a part of one. He claimed to have been working on one, but there was no proof. Blog decided to take the manners of helping with edits under his hands, but nothing came out. I tried to check on them once a week, but they kept pushing it. I did complete some of the music and the cast while waiting. Since I never received a final script, I was having my hands tied around my back. I did complain to Blog and Rurge that I have not got anything by the third week, I felt like they were not doing anything. Blog replied saying that he is busy (which is fine) and will not do it because of the "disrespectfulness" he received. I was not being disrespectful. I was being concerned that since they were taking a long time to give me something the tv show would not happen. Blog decided to pull out of the show, so we are looking at no DCTV support.
I. PARTIES
1. AsunaYuukiSAO
2. DCTV (BlogWorldExpo, Rurge, and LilDigiVert.)
II. FACTS
1. The show called "The Agent of Redmont" was made by AsunaYuukiSAO
2. AsunaYuukiSAO did get the show approved by the DCTV
3. Rurge did not give any proof of a script being revised after three weeks.
III. CLAIMS FOR RELIEF
1. Textbook fraud and white colored crimes by not doing what was claimed and with no proof.
IV. PRAYER FOR RELIEF
The Plaintiff seeks the following from the Defendant:
1. Seasons 1-3 are to be approved by DCTV. With seven episodes each.
2. All DCTV rescources.
3. 10,000 dollars per episode to be given before each season.
By making this submission, I agree I understand the penalties of lying in court and the fact that I am subject to perjury should I knowingly make a false statement in court.
DATED: This thirteenth day of March 2023
Last edited: