Citizen
Congressional Staff

IN THE FEDERAL COURT OF THE COMMONWEALTH OF REDMONT
CIVIL ACTION
A__C, BoopingBerry, Drew_Hall, Rurge, toaster, Yeet63638 (Lovely Law Firm representing)
Plaintiffs
v.
Cheapscape
Defendant
COMPLAINT
The Plaintiff complains against the Defendant as follows: Plaintiff alleges the Defendant has failed to uphold their end of a contractual agreement resulting in the loss of over $12,000 for the investors of Fighters Coin.
I. PARTIES
1. A__C, BoopingBerry, Drew_Hall, Rurge, toaster, Yeet63638 (Plaintiffs, Investors/Partial Owners of Fighters Coin)
2. TPersonH (Legal Counsel)
3. StitchMix (Co-Legal Counsel)
4. Cheapscape (Defendant, Owner of Fighters Coin)
5. _Zab_ (Witness)
6. Wuutie (Witness)
II. FACTS
1. The Defendant founded Fighters Coin on November 15th, 2021, and pulled the cryptocurrency from the Onyx Exchange on December 5th.
2. The Defendant has failed to return the investments to the players of $12,841.99 in-game currency.
3. Fraud has been committed against the investors by the Defendant by their retention of the funds and refusal to return the funds.
III. CLAIMS FOR RELIEF
1. The Defendant has illegally schemed the investors of this case by embezzling their funds of $12,841.99, providing excessive monetary damages against each investor. The active behavior to retain funds against the people of Redmont shows fraudulent behavior and breaks their trust of future investments (Law 10.1 -- Fraud).
2. The Onyx Exchange provides a contractual agreement for company owners that emphasizes that funds belong to each player regardless of pulling from the market. This contract also gives partial ownership of a company to help fund the owner's company in hopes of providing successful outcomes; however, the Defendant revoked the ability for investors to obtain their own funds from Fighters Coin and caused individuals to lose on average over $1,000 of in-game currency.
3. The Defendant's withholding of player funds gives the courts incentive to hand exemplary damages down to ensure investment security and deter future individuals from provoking distress on potential investors.
IV. PRAYER FOR RELIEF
The Plaintiff seeks the following from the Defendant:
1. $13,000 for funds to be returned to each investor.
2. $6,000 in punitive damages, $1,000 for each investor.
3. $3,800 in legal fees, 20% from the total of §IV. 1 & 2 for consultation.
V. EVIDENCE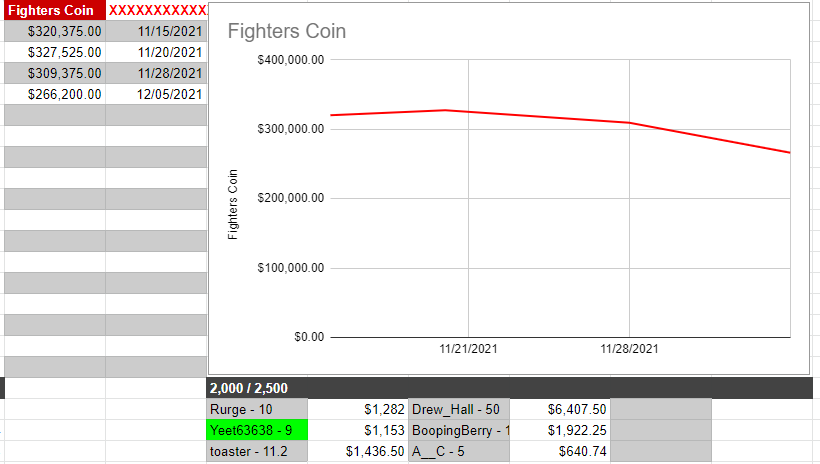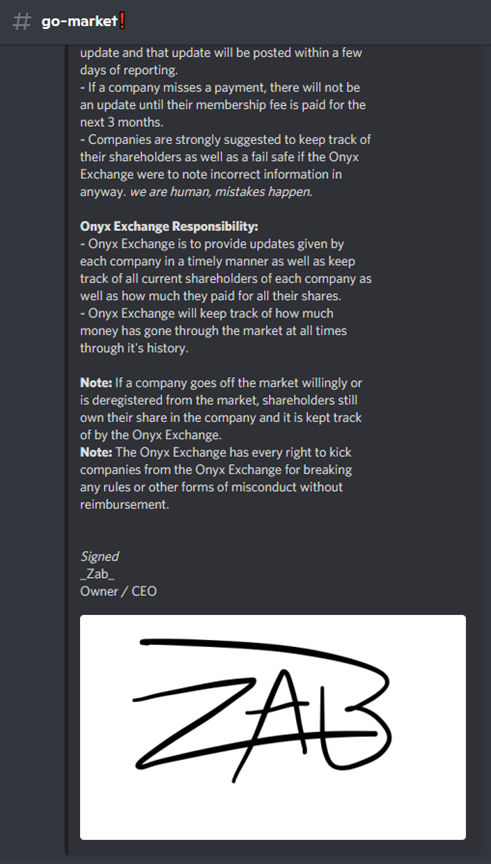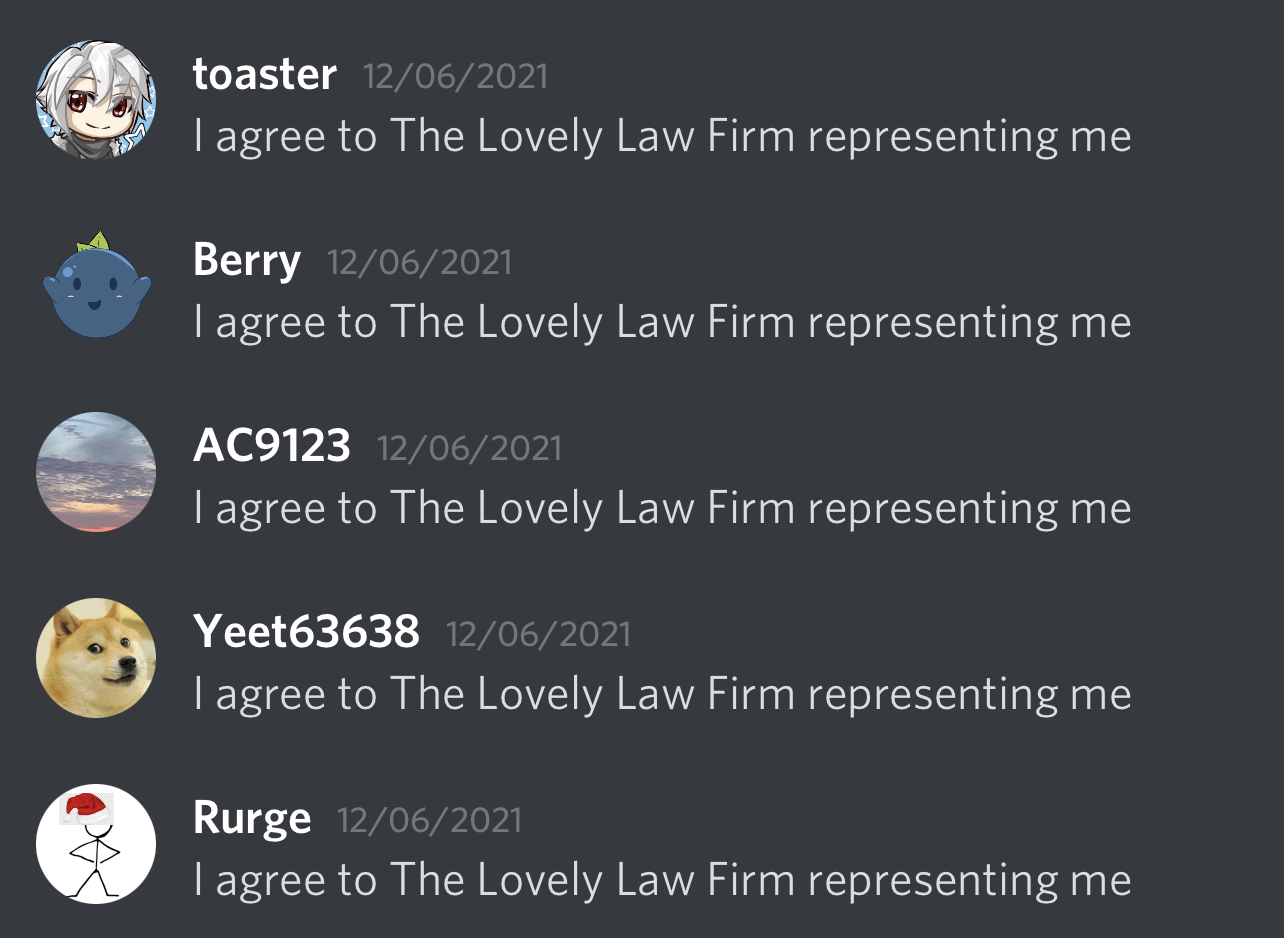 By making this submission, I agree I understand the penalties of lying in court and the fact that I am subject to perjury should I knowingly make a false statement in court.
DATED: This 14th day of December 2021.
Last edited: