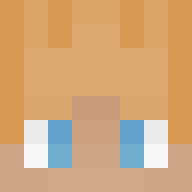 Citizen
Justice
Redmont Bar Association
Donator

- Client Name: Kailabeann
- Counsel Name: The Lovely Law Firm
- Were you originally the plaintiff or the defendant: Plaintiff
- Reason for the Appeal:
1. The District Court failed to abide by acceptable court procedures for failing to provide the Appellant a rebuttal opportunity against the Defense. The plaintiff had only responded to the accusations against them of perjury; however, the Defense had objected to the response due to not being called for rebuttal. This act itself shows the fallacies within the court procedure of this trial.
2. Decisions made within the Verdict of the District Court are not acceptable due to the provided statements of this appeal request and are indeed inaccurate as they failed to consider all evidence to be provided.
3. Failure to abide by court procedure infringes on my client's constitutional right to a fair trial and as such requires the case to be retried to correct these actions. The Appellant had no opportunity to provide a rebuttal to the Motion to Dismiss which would have disproved claims made by the Defendant and addressed points made in the verdict of the District Court. The Appellant seeks to appeal the current decision within the District Court so they may be able to present all the evidence and make all their arguments in accordance with their Constitutional right to a fair trial that correctly follows all standard court procedures.

- Additional Information:
Furthermore, the Appellant requests the injunction be extended due to competitional behavior from the Appellee with their new company as this action may cause potential loss and damages towards PŪR Entertainment.
As well, errors made within the court were evident throughout the trial and should be considered when delegating the appellants opportunity to a fair trial with proper court procedure.