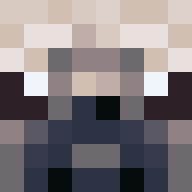 Moderator
Moderator
State Department
Legal Affairs Department
Commerce Department
Supporter
Oakridge Resident

A
BILL
To

Amend the Property Standards Act

The people of the Commonwealth of Redmont, through their elected Representatives in the Congress and the force of law ordained to that Congress by the people through the constitution, do hereby enact the following provisions into law:​
1 - Short Title and Enactment
(1) This Act may be cited as the 'Too Many Empty Plots Act 1/2'
(2) This Act shall be enacted immediately upon its signage.
(3) Authored by: xEndeavour
(4) Co-sponsored by: Rep. Vernicia
2 - Reasons
(1) The City is looking bare due to restrictions on plot ownership preventing players from building more buildings.
(2) We have excessive amounts of available plots.
(3) The limitations unnecessarily create a bar to development and business growth
(4) With over 1000 plots there is a significant increase in plots to rotate every week for there not to be limitations on certain plot types
(5) If there is an issue, we are able to reimpose suitable limitations based on the need at the time.
(6) Plots in Reveille are considerably smaller than in Hamilton, meaning people own smaller plots.
(7) The developer license does nothing to assist business development and growth, only supporting players who build to sell.
3 - Removal
(1) The following sections will be removed:
(1) C Plots. A citizen may not own more than 20 commercial properties.
(2) R Plots. A citizen may not own more than 2 residential properties.
(3) I Plots. A citizen may not own more than 2 industrial properties
(4) S Plots. A citizen may not own more than 2 skyscraper properties
Last edited: