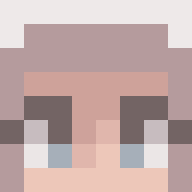 Moderator
Moderator
Secretary
Justice Department
Supporter

A
BILL
TO
Jail inactive players​
The people of Redmont, through their elected Representatives in the Congress and the force of law ordained to that Congress by the people through the constitution, do hereby enact the following provisions into law:
1 - Short Title and Enactment
This Act may be cited as the "Tech Toch Act."
This Act shall be enacted immediately upon its signage.
This Bill was authored by Representative ElainaThomas29 and co-sponsored by Deputy Speaker of the House Mhadsher.
This Bill was approved by the Secretary of Justice, Technofied.
2 - Reasons
There is currently no resolution for if a player is inactive and has outstanding wanted points and no money in their balance. This bill seeks to resolve that issue.
3 – Terms
If a citizen has unresolved wanted points or open charges and no money in their balance to pay the fines in accordance with the Open Charge Act, the citizen will be jailed for their crimes by an officer through the use of /jail and /unjail so that the crime will be able to be placed on their criminal record in game.
Last edited by a moderator: