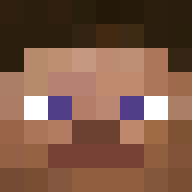 Citizen
Public Defender Director
Public Affairs Department
Redmont Bar Assoc.
Supporter

A
BILL
To

Amend the legislative standards act

The people of the Commonwealth of Redmont, through their elected Representatives in the Congress and the force of law ordained to that Congress by the people through the constitution, do hereby enact the following provisions into law:

1 - Short Title and Enactment
(1) This Act may be cited as the 'Mandatory Senate Confirmation Hearing Act.'
(2) This Act shall be enacted immediately upon its signage.
(3) This Act has been authored by: bibsfi4a
(4) This Act has been co-sponsored by: Senator Elainathomas29

2 - Reasons

1. Make it mandatory for confirmation senate hearings for all candidates.
2. Make the senate more transparent as well as the candidates.
3. To only ensure suitable candidates can achieve the position.

The following section should be added to the Legislative standards act

3-Confirmation.

1. Senate confirmation hearings shall be mandatory and the senate shall host confirmation hearings for all nominees in the #oversight channel in the main DemocracyCraft discord server.
2. If the Senate has no questions, they will open the floor to the Representatives to ask questions.
3. Once this bill is passed, all nominations will automatically trigger a confirmation hearing and it will no longer be necessary for the Senate to motion and vote for confirmation hearings.
Last edited: