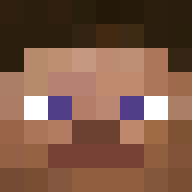 Citizen
Public Defender Director
Public Affairs Department
Redmont Bar Assoc.
Supporter

A
BILL
To

Encourage Players to Return to DC.
The people of the Commonwealth of Redmont, through their elected Representatives in the Congress and the force of law ordained to that Congress by the people through the constitution, do hereby enact the following provisions into law:
1 - Short Title and Enactment
(1) This Act may be cited as the 'Land Reclamation Act.'
(2) This Act shall be enacted immediately upon its signage.
(3) This Act has been authored by: bibsfi4a
(4) This Act has been co-sponsored by Random_Intruder.
2 - Reasons
1) Currently, the government can evict temp-banned and perma-banned players from their plots once their playtime reaches less than 6h in the last 30 days as defined in the Activity Act.
2) This Act will allow temp-banned players and perma-banned players who successfully appeal their bans to be allowed a chance to return to DC without having to start over with their plots.
3 - Amending the Activity Act
1) Section 3 of the Activity Act will be amended as such:
3 - Definition
(1) An Active
unbanned
player has 6 or more hours of active playtime per month unless otherwise provided.
(2) A temp-banned player cannot be marked inactive until 30 days after their unbanning.
(3) A perma-banned player cannot be marked inactive until 60 days after their banning to allow for appeals.
Last edited: