Citizen
State Department
Education & Commerce Department
Donator

IN THE FEDERAL COURT OF THE COMMONWEALTH OF REDMONT
CIVIL ACTION
Crusaders at Law
Plaintiff
v.
The Commonwealth of Redmont
Defendant
COMPLAINT
The Plaintiff complains against the Defendant as follows:
WRITTEN STATEMENT FROM THE PLAINTIFF
Congress passed an illegal bill that is in violation of the Legislative Standards Act (LSA). The bill doesn't have a co-sponsor which clearly breaks Section 22 Subsection 1 (a). The proposer of the bill was notified of this prior to the voting however he decided to ignore it.
I. PARTIES
1. Crusaders at Law
2. The Commonwealth of Redmont
II. FACTS
1. Congress passed a bill that clearly broke the Legislative Standards Act.
III. CLAIMS FOR RELIEF
1.
The Amend the Saviour Act
bill goes against the
Legislative Standards Act
.
2. The LSA states ''(1) A co-sponsor is required on all bills proposed.''
IV. PRAYER FOR RELIEF
The Plaintiff seeks the following from the Defendant:
1. The Bill to be struck down.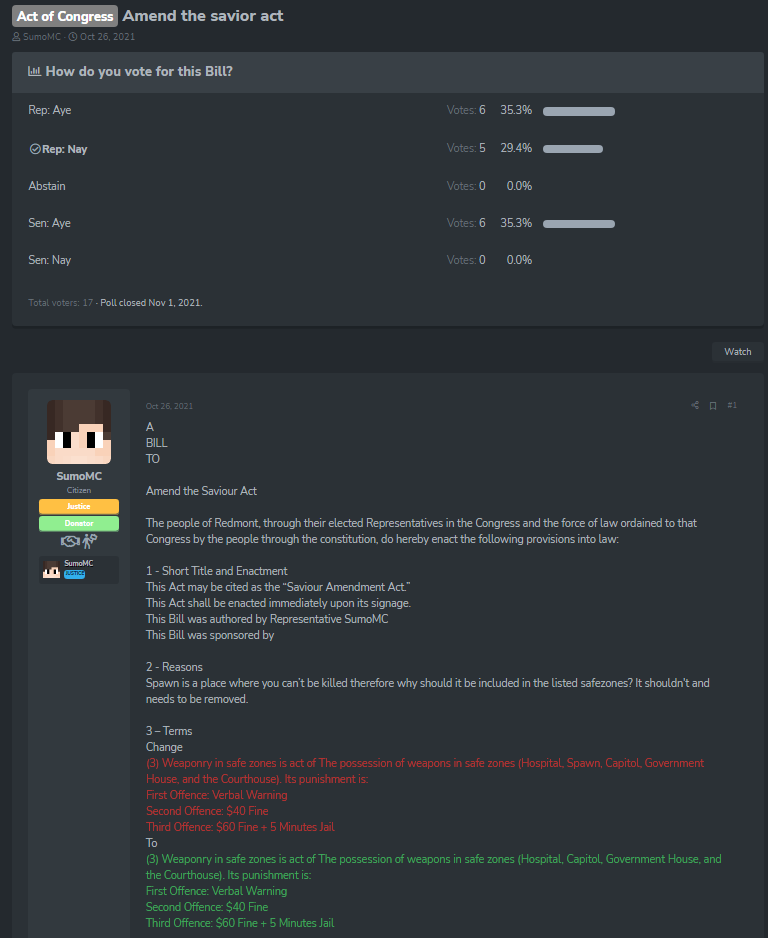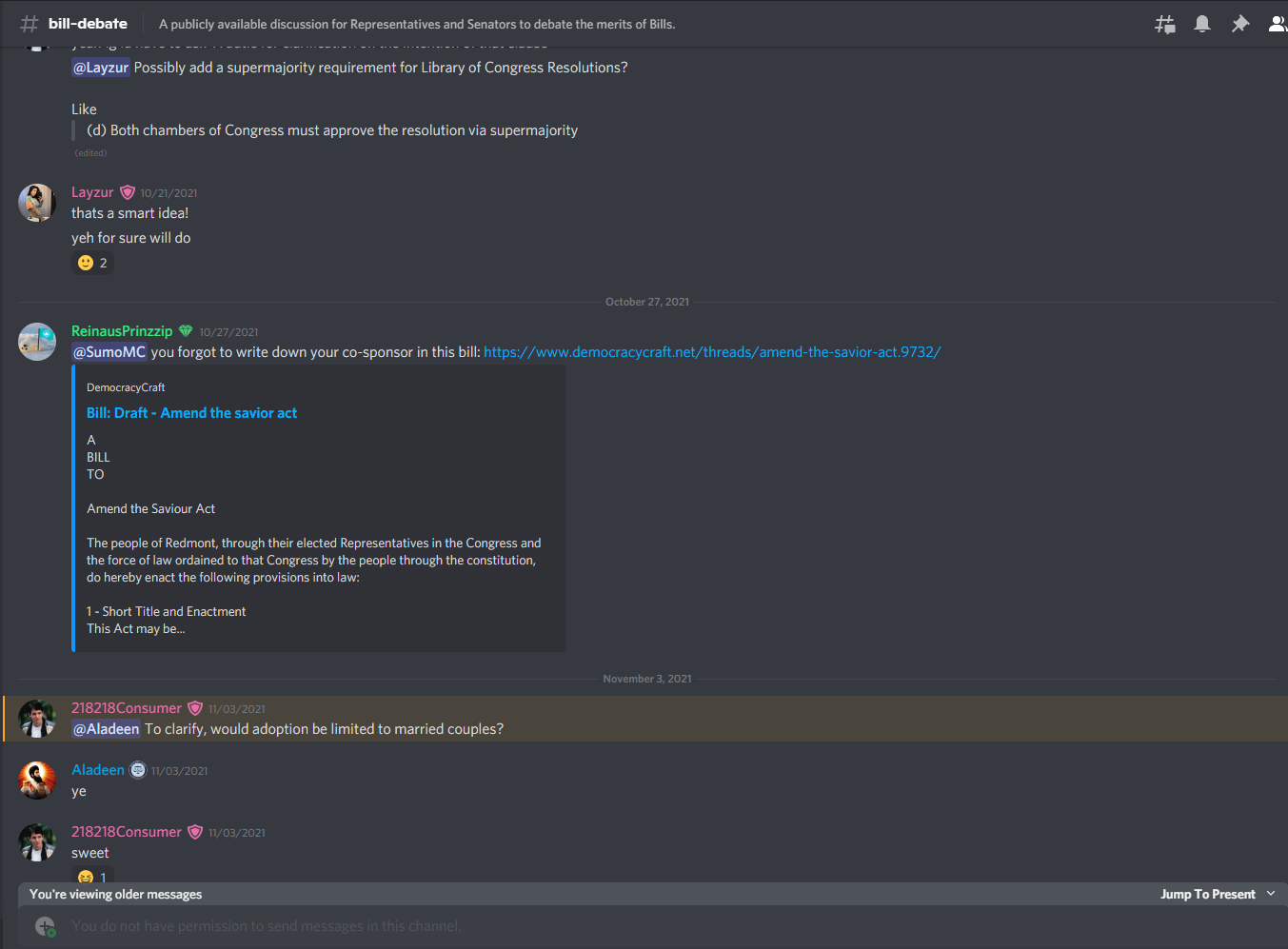 By making this submission, I agree I understand the penalties of lying in court and the fact that I am subject to perjury should I knowingly make a false statement in court.
DATED: This 15th day of November of 2021.