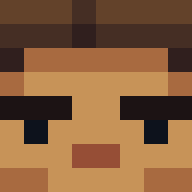 Peasent
Representative
Construction & Transport Department
Donator
RBA

Presidential Library Act
A
BILL
To
Preserve Redmont Political History
The people of Democracy Craft, through their elected Representatives in the Congress and the force of law ordained to that Congress by the people through the constitution, do hereby enact the following provisions into law:

1 - Short Title and Enactment
(1) This Act may be cited as the "Presidential Library Act".
(2) This Act shall be enacted immediately upon its signage.
(3) The Act has been co-sponsored by: Milkcrack
(4) This Act was written by Secretary of State, xEndeavour.

2 - Reasons
(1) A presidential administration is a chapter of Redmont political history which should be documented and exhibited in game for citizens to explore and learn about parts of our democracy.

3 - Terms
(1) A President, whom serves 100 or more days in office, is entitled to the following to establish a symbolic place to commemorate and exhibit their administration:
(a) One free plot of government land that is no smaller than 50x50, as decided by the DCT in counsel with the former President.
(b) One free paste to establish a monument, museum, or library.
(2) The ownership of the land will remain property of the state, however, the operation of the structure on it will be at the discretion of the former President or an appropriately appointed delegate.