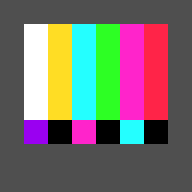 Citizen
Donator
Been seven months here, thought it was stupid when xerx did it but here I am.
I'm Out
This is my announcement of quitting DC, I know many of you may not know who I am, I didn't get the chance to meet a lot of you given how much time I spent on discord rather than in-game, so for those of you who don't know: I was a three-time Representative, Founder of the Mad Hatter Party, DEC Secretary, Professional Server Antagonist, Full-Time Arrogant Asshole, and Part-Time Friend to some.
I won't go too far into why I'm leaving, but frankly, the server has begun feeling like a chore (Even before Secretary), and I just feel like I need to take a step back.
Before I go, I have a few words to say to some special people and friends.
Thanks, Guys
End and Tech, you both have fostered and facilitated a server that allowed me to meet some really interesting people and gave me an outlet to channel all of my douche-baggery into so the people of the real world didn't have to deal with it. End, despite being one of the major reasons I have made this decision, I still owe you infinite thanks for affording me, and many others, this opportunity.
Trent, despite our relationship, being far from great, you did give me a lot of help, a few DOS investigations, and an overall enjoyable time on the server, so I appreciate what you've done for me, and what you've done for the server.
West, I don't think I ever really gave you credit for everything you did for the server, you were impactful and prominent on my first day here, and really broke barriers for me as a new player, and you continued that for others throughout your time here, it was something I really did value and appreciate, thanks for that.
Dead and Milqy, probably my two best friends on the server, thanks for sticking with me throughout everything I've done. Having you both as members of the MHP with me really gave me the strength and motivation to do a lot of what I did. You guys really are anchors for me and have both been instrumental people in my time on the server, I have so much more to say, but as I'm sure you both know, I don't like typing, so I'll give you an unsolicited call about it sometime.
Digi, an OG since Day
2
you were a really big player in shaping my political career. Being able to foster the relationship I had with you was a huge reason I stayed in politics. You gave me the ability to look back at the server to a time before I was here, and mentored me a lot through my time. Thanks for everything you did for me, and for putting up with my shit, and my scandals, and my controversy.
Drew, can't ever thank you enough for pulling off the clutch of a lifetime with Milqy in my court case. You both made the Teflon God, and I was really proud to see you in The Attorney General spot, I hope you continue to have a great time on the server, and you have nothing but my praise.
Snow, you were always transparent with me through the good and the bad. Thanks for always keeping me in check, and being able to somehow put up with my shit. You were just as important to me as Dead and Milqy, and your guidance and friendship is something I will always miss here, and hope I don't lose when I leave.
LuckyPerms, thank you for saying frfr, I haven't stopped saying since.
Xeu, even though you wrote an article about me bribing you, which I now formally admit that I did, you still were a great friend to have in my banking aspect of the server.
To anyone, I've ever called or been in a VC with, sorry you had to deal with that, sure it was fun though o7.
The Burn List
West for being stupid.
End for being stupid.
Xeu for not answering my calls.
Xerx for denying my DEC Application.
Twix for denying my DPA Application.
DOS for investigating me.
OAG for investigating me.
Reaper for making me live in an overpriced apartment on Stratham.
CJ for banning me from the Walmart Discord.
Hamham for not letting me buy 500k worth of stock.
Dead for not letting me buy Lucky's.
Nacho for not posting enough articles.
Milqy for only building one thousand houses.
Snow.
Digi for making the SMP.
The ICP, everything about it.
Elections, everything about them.
Admission of Guilt
I bribed LuckyPerms $80,000 in Onyx Stock to drop out of my first Congressional Runoff election so I could win.
I bet $40,000 on my own approval ratings being low.
I whipped votes and did backroom deals in just about every single bill I ever proposed.
I sold fraudulent securities (Not the OBCO's) on a now-dead exchange.
I bought over eight double chests of obsidian to put an obsidian cube somewhere in Reveille wild.
I forced people indebted to me to vote for the MHP with promises of having a better future.
Will and Obituary
I leave all my properties with Milqy, and $69,420.
I leave all my items with Deadwax, and $69,420.
I leave SnowWhiteBeard with $69,420.
I leave LilDigiVert with $69,420.
I leave Nexalin with $69,420.
I leave Teun with $69,420. (He's been looking a little poor lately)
Doing a final giveaway of $420,000. Just leave a reply on the message and I'll enter you in.
Be nice Be Civil, I Love You All.
​
It's been real guys, I'll still float around the discord, if you ever wanna chat or just have a question ping or DM me. I might come back, but that won't be for a while, hope to talk to you guys in vc or chat soon, thanks for the time you've given me : )