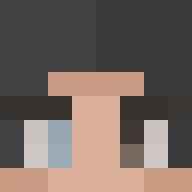 Moderator
Moderator
First Lady
Senator
Attorney General's Office
Education & Commerce Department
Redmont Bar Association
Donator

IN THE FEDERAL COURT OF THE COMMONWEALTH OF REDMONT
CIVIL ACTION
Emerald Co. (Milqy Representing)
Plaintiff
v.
MightyMonkey576
Defendant
COMPLAINT
The Plaintiff complains against the Defendant as follows:
WRITTEN STATEMENT FROM THE PLAINTIFF
MightyMonkey576 was hired as a manager for Emerald Co to (1) craft and supply fuel and (2) transport fuel to various gas station locations. they took the fuel they had already sold me out of the chest and continued to sell the same fuel over and over until my business went bankrupt.
I. PARTIES
1. ElainaThomas29 (Plaintiff)
3. MightyMonkey675 (Defendant)
II. FACTS
1. On April 23, 2022, at approximately 9:30 A.M., ElainaThoms29 hired the defendant to stock fuel for Emerald Co.
2. Around this time, the Plaintiff was explaining the Defendant's job, and what it would entail.
3. The Plaintiff even mentioned to the Defendant to not abuse the permission, as he would need the permissions to be able to sell, and stock the gas stations.
4. Not even five hours later, the defendant returns to the ticket saying, "U ran out of money in company".
5. This is after the defendant abused his permission, and sold 33,842 fuel to Emerald Co. but not the usual way, no. By abusing his manager role in the company, to empty the barrels and keep reselling until the company went bankrupt.
6. The entirety of the company balance was drained, while nothing was gained for the company, leaving Emerald Co. completely bankrupt.
III. CLAIMS FOR RELIEF
1. 10.1 Fraud, by abusing the chest shop, and losing quantifiable damages, in cash.
2. 11.2 Market Manipulation, by artificially deflating the value of Emerald Co. for the Defendant's personal gain.
IV. PRAYER FOR RELIEF
The Plaintiff seeks the following from the Defendant:
1. $33,842 in stolen money returned.
2. $2,000 in emotional damages cause by the bankruptcy of Emerald Co.
3. $3,000 in lawyer fees.
Evidence:
By making this submission, I agree I understand the penalties of lying in court and the fact that I am subject to perjury should I knowingly make a false statement in court.
DATED: This 26 day of April 2022