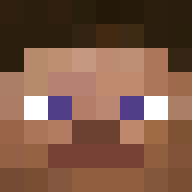 Citizen
Speaker of the House
Representative
Legal Affairs Department
Public Affairs Department
Redmont Bar Assoc.
Supporter


A
BILL
To Amend the Legislative Standards Act​
The people of the Commonwealth of Redmont, through their elected Representatives in the Congress and the force of law ordained to that Congress by the people through the constitution, do hereby enact the following provisions into law:
1 - Short Title and Enactment
(1) This Act may be cited as the 'Censure Limitation Revamped Act or the CLR Act.'
(2) This Act shall be enacted immediately upon its signage.
(3) This Act has been authored by: Representative bibsfi4a
(4) This Act has been co-sponsored by: Senator zlost
2 - Reasons

- Prevent abuse of the motion to censure
-Prevent what happened in the 18th term of the house.

3 -Amendment.
The following paragraph shall be added to the legislative standard act's 13.6 section (i.e Motion of Censure)-
In accordance with the established procedural rules, a motion to censure can be directed against only one individual at a time. This means that in a singular motion, it is not permissible to include or motion to censure multiple individuals simultaneously. To censure an additional person, a separate and distinct motion must be made. A motion to censure may only be directed against an individual person and not against multiple individuals simultaneously within a singular motion. However, it should be noted that a collective entity, such as a government department or agency, may still be subject to censure as a whole. This distinction ensures that while individuals are addressed separately, the accountability of entities can still be upheld through appropriate censure motions.